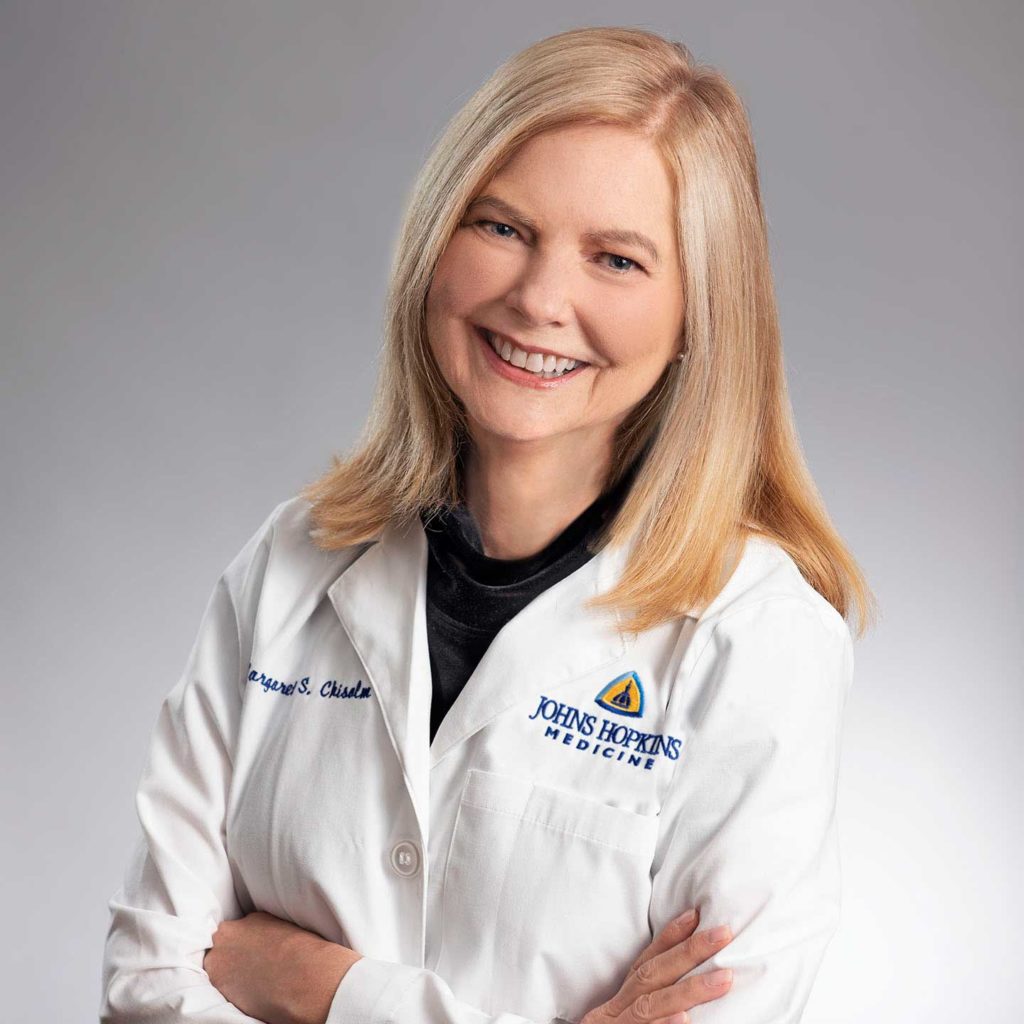 Margaret Chisolm

MD, Johns Hopkins University School of Medicine

I see medicine as a common moral project whose mission is to "help the sick". With that in mind, I've focused my work on improving medical education so that all patients—including those with stigmatizing psychiatric and behavioral conditions—are treated with respect and dignity. Along the way, I've enjoyed writing dozens of articles, two books, and mentoring an array of healthcare learners at all levels from around the world.
I've also enjoyed a fulfilling domestic life. I met my husband, an Emmy award-winning documentary cinematographer, at UMBC where we both studied film. (NYU offered me a spot in their Cinema Studies graduate program, but I took the easier path and went to medical school instead.) Over thirty-seven years later, we still enjoy watching movies, cooking, and traveling together. I also love reading novels—the longer and older the better—listening to Gregorian chant, and collecting antiques.
${ pageNumber }

${ pageNumber }