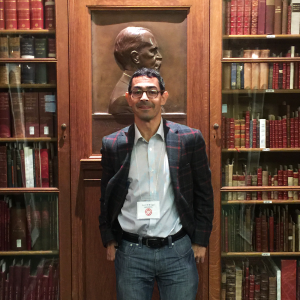 Scott Wright

MD, Johns Hopkins University School of Medicine

Like Osler, I was born in Canada, spent some of my most formative years in my development as a physician at McGill University, and I then came to Johns Hopkins. Unfortunately for me, that's where the parallels end.

I am blessed to be able to continue to divide my time between caring for patients, teaching, and engaging in scholarly pursuits. In leading the division of General Internal Medicine at JHBMC and directing the Miller Coulson Academy of Clinical Excellence, I am surrounded by exceptional people who are pushing me to grow continuously. Support as the Anne Gaines and G. Thomas Miller Professor of Medicine has been an incredible honor and has allowed me to work on creative initiatives like CLOSLER.

When not at work, my wife Annie and I enjoy being outside with our dog Lucy and watching our 3 children play the beautiful game.
Topics Discussed
COVID-19
movie review
Pandemic
Book Review
Mindfulness
Wellness
${ pageNumber }

${ pageNumber }