Takeaway
When caring for patients with limited English proficiency, always use a licensed interpreter. Remember to direct your speech and body language to the patient.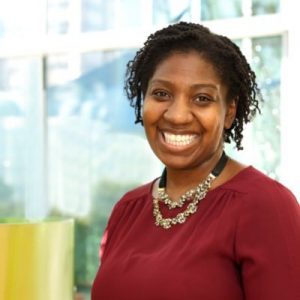 While in residency at Seattle Children's Hospital, I heard Dr. Casey Lion share her research findings on interpreter use for hospitalized patients who reported a primary language other than English. The results were astounding. The average use each day was two interpreter service encounters. This sadly included all members of the healthcare team: medical students, residents, physicians, nurses, physical/occupational therapists, and child life, to name a few. 
These findings represent a problem at most hospitals. Despite knowing that using interpreters is important, healthcare professionals report common barriers, including inadequate resources and lack of time. Whether we have a packed schedule in clinic or a long list of patients on rounds, we all feel time constraints. Yet, interpreter use has significant benefits for patients and their providers. It ensures patients' rights are honored, including informed consent. It allows for mutual understanding and improves patient care and satisfaction. Spending the time upfront to make sure information is clearly communicated and concerns are addressed reduces the risk of future misunderstandings and potentially longer conversations. It allows patients and families to follow along as their care progresses, rather than receiving large batch updates that can be hard to follow.  
Here are some tips to improve working with interpreters: 
1. Involve interpreters in all patient encounters. 
As a pediatric resident, I noticed that families who didn't speak English were sometimes skipped during pre-rounds. Residents would conduct their exam and ask families to wait until rounds to discuss questions or concerns. On rounds, the parents had a different impression than the medical team. I made a point to practice talking to caretakers at the bedside while pre-rounding to allow them the same opportunity to give input in the care plan as English-speaking parents. 
2. Always use a licensed interpreter.
Don't use the patient's loved one as an interpreter, as they may not understand medical terms. It also may put them in an unethical position when discussing sensitive information, such as a new diagnosis or risk behaviors. 
3. Practice equity.
Make sure all patients receive the same standard of care, which includes clear and frequent communication regardless of the language they speak.  
4. Direct your speech and body language to the patient and family, not the interpreter.  
5. Advocate.
If you feel your hospital or clinic has insufficient availability of interpreter services, request greater funding and resources in this necessary healthcare service. 
This piece expresses the views solely of the author. It does not represent the views of any organization, including Johns Hopkins Medicine.