Takeaway
Curiosity is an essential part of our humanity and a foundation of the doctor-patient relationship. By remaining curious, we remain faithful to the words of Hippocrates: "Cure sometimes, treat often, comfort always."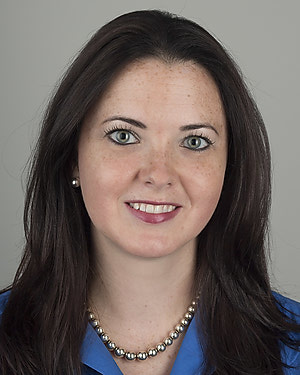 It was the most beautiful diamond ring I had ever seen in my life. As I tried to listen to Francie's lungs over the sharp whistle of high-flow oxygen, the early morning light caught the diamond perfectly and blinded me for second. It was in that moment that I knew I had to ask. I had met Francie and her beautiful diamond three days before, but given how sick she was from a rapidly progressing lung disease, I didn't think it would be appropriate to compliment her on it, let alone ask about it.
Today though, literally blinded by the light, I declared, "Francie, I love that ring! I stare at it every time I come in here. Tell me about it."
No sooner did the words come out of my mouth than the woman struggling through 40 labored breaths a minute flashed a smile as bright as the gem on her finger, and pointed to the worried looking man sitting next to her. Kevin was always by her side, and I had just assumed that he was her husband—after all, they were both in their late 50s and we had documentation that he was her legal decision maker. Francie told me that Kevin had given her that ring the first time he asked her to marry him 35 years ago, and that he'd been asking almost every day since! It was such a sweet surprise to find out about this 35 year-long engagement, and I was thankful that I'd mustered up the courage to ask about this ring that had piqued my curiosity for three days.
Francie mentioned that Kevin had recently asked again for her hand, and we shared a laugh about holding out for nicer jewelry, but then we both got quiet. I looked at her: she was not just a patient near the end of her life that wasn't getting better despite all the medications and oxygen we had to give, but also a woman with a beautiful diamond ring and loving fiancé of 35 years keeping a bedside vigil.
"Do you want to get married?" I whispered.
Francie looked from me to Kevin and then back to me.
"There are not many things we enjoy more here in the ICU than throwing a wedding," I said. "And you have the best nurse for the occasion."
Francie smiled and as she caught her breath to form the words, I started making a mental list of all the decorations that we would need. My silent planning was interrupted by her tempered response: "Maybe."
"See, now you know what I'm dealing with!" Kevin said.
I chuckled and walked out of her room for the night.
As soon as I stepped onto the unit the next day, Francie's nurse happily told me that Francie wanted a wedding! Assuming the role of ICU wedding planner, she then rattled off a list of a dozen odd tasks we needed to accomplish to make this wedding happen in the next 48 hours.
My team and I mobilized. The nurses, social worker, and chaplain went into overdrive helping with logistics, planning, and implementation. Francie's friends came in the night before and threw her a little bachelorette party. A cake was ordered, a chaplain found, and the room was decorated.
I happened to be off service the day of the wedding, but of course I wasn't going to miss it. I arrived at her room just in time to hear live guitar music signaling the start of the ceremony. I'm no expert on hospital weddings, but this was the largest one I had ever seen. About 25 people joined Francie in her room, mostly immediate family, but also her medical family: her current attending, the previous week's attending, her primary care doctor, her nurses, and me.
As she and Kevin declared their love for each other, my eyes filled with tears. I blinked furiously to get rid of them. Weddings don't usually make me cry. As I looked around the room—at the patient-turned-beautiful bride, the groom standing tall and proud, and my fellow doctors and nurses—I realized that it was the human connection that moved me to tears.
In that room we were all connected by the love of two people. For an hour we were celebrating a wedding. There was no disease, no doctor, no patient, just a human connection. At the end of the wedding, I went to the bedside to congratulate the bride. She was happy, but clearly exhausted, likely a combination from using all her energy just to breathe, the emotion of the day, and morphine. I congratulated the bride and groom and Francie grabbed my hand.
"Thank you for making this happen. Thank you for everything," she said.
Two days later I received an email that Francie had died peacefully in our ICU, a happily married woman. As I read the email, I smiled to myself, the memory of asking about her ring rushing back. I was so glad that I had asked about it. My curiosity had been the key to my connecting with Francie. We couldn't treat the disease or cure the patient, but we could comfort a woman and fulfill a couple's wish to get married.
Curiosity is an essential part of our humanity and the foundation of the doctor-patient relationship. In this case, it allowed me to guide Francie's treatment by connecting with her on personal level. Steroids, diuretics, and high-flow nasal cannula could not save Francie, but a wedding did comfort her. A wedding that was born from curiosity about a beautiful diamond ring.
By remaining curious, we remain faithful to the words of Hippocrates:
"Cure sometimes, treat often, comfort always."