Takeaway
To show we care, we can simply say something like, "I can't imagine how hard this must be."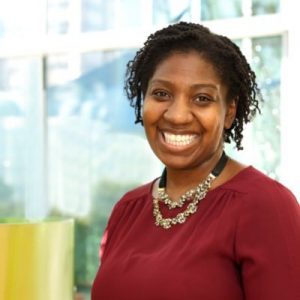 Hearing about a patient's experience with pain, chronic disease, or discrimination due to a marginalized identity, often moves us to respond with empathy. There's an old saying, "You can't understand someone unless you walk a mile in their shoes." Sometimes, we ambitiously try to mentally put ourselves in someone's shoes and think we can understand their lived experience. Unfortunately, when we respond to our patient with this mindset, we can cause harm.
When my teenage sister was first diagnosed with Hodgkin's Lymphoma, she had no problem getting GCSF injections in the hospital to rebuild her immune system after chemotherapy. When she returned home to a new reality, she struggled to inject herself. I called my parents, who are both healthcare providers, to her room for help. After listening to her worries, they said, "I understand how you're feeling." 
"No, you don't!" she said.
She was right. Though my parents had had patients and friends with cancer, they'd never had cancer themselves. By thinking and expressing that they understood, my parents missed an opportunity to connect with my sister in a moment of fear.
That moment taught me a powerful lesson: it's ok that we don't fully understand and it's important to acknowledge this. Patients need to us to listen and respect their experience as uniquely their own. We can offer support ​for patients' suffering simply by believing what our patient said and giving care.
Here are four alternate responses to saying, "I understand." 
1. "Thank you so much for telling me." 
When patients share openly, we're entrusted with a gift. Some patients have been harmed by disbelief, or other mismanagement of their truths. Receiving this gift is acknowledging the risk they took to share and promising to protect their vulnerability.
2. "I'm so sorry that you are going through this."  
This response demonstrates belief in the patient's experience while also acknowledging the challenge of navigating their particular circumstance. 
3. "I can't imagine how hard this must be."  
This is the opposite of, "I understand." It show​s empathy through humility by expressing the difficulty of an experience and acknowledging our limitations to fully understand it.
This piece expresses the views solely of the author. It does not necessarily represent the views of any organization, including Johns Hopkins Medicine.