Takeaway
When you and your patient don't speak the same language, clear communication is critical. When an interpreter is unavailable, reach out to staff and others for help.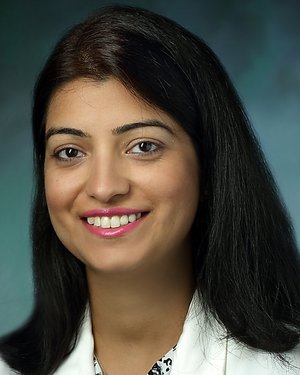 During one of my regular admitting shifts as a hospitalist, I got a page for my next admission. It said, "48-year-old male coming in with chest pain and new onset atrial fibrillation. Needs admission for workup and management." I quickly reviewed the chart with ED documentation, vitals, labs, imaging, and EKGs. Interestingly, the EKG didn't look like atrial fibrillation to me. But I hadn't reviewed the older EKGs in his history yet. On my way to see the patient, I grabbed the interpreter iPad, as he was a Spanish speaker.
During the interview, he said how his awful stomach pains started after a big meal of fried food. He chuckled as he remembered this because his wife had scolded him for eating every last bite. He said he felt nauseous afterwards and threw up later that night. I asked him specific questions about the chest pain and it became clear that his main complaint was his abdominal pain with some discomfort in his chest. When I reviewed his old EKG, it didn't appear to be atrial fibrillation either.
With a complete change in symptom presentation, I ordered more blood work and imaging studies, which showed acute cholecystitis or inflammation of his gallbladder. He had surgery that evening and did well post-operatively.
Even though these clinical presentations are common and typical, they were missed initially, likely due to the language barrier. Maybe there was early closure with that initial outpatient EKG and report, or he wasn't asked specific questions, or there wasn't an interpreter present during his outpatient visit.
About 25 million Americans speak limited or no English. During the pandemic, we've seen a large increase in patients who need Spanish language interpretation, which has resulted in a shortage of in-person interpreters. And many hospitals or clinics aren't equipped with remote language interpretation services.
Language barriers make our responsibilities even more challenging. But it's even more difficult for patients, who might feel ignored or frustrated. During these unprecedented times, we must remember the basics—communication is key and an accurate patient narrative can give 90% of the diagnosis.
This piece expresses the views solely of the author. It does not represent the views of any organization or institution, including Johns Hopkins Medicine.