Takeaway
Excellent clinicians make the time to learn about their patients as people and connect on a personal level, building relationships that can last years, decades, or even a lifetime.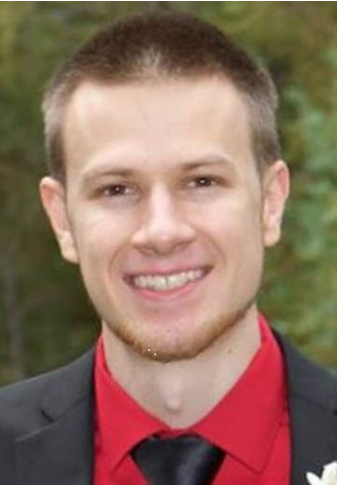 For the past two weeks, I had the of privilege shadowing members of the Miller Coulson Academy of Clinical Excellence at Johns Hopkins. It was remarkable. While these physicians have been selected for membership in the Academy for many reasons—by many colleagues and patients—the most distinguishing factor is their exceptional communication with their patients.
Across diverse specialties and subspecialties ranging from electromyography to palliative care, I witnessed a wide range of interactions. I saw physicians discuss deeply sensitive topics such end-of-life care and loss of independence, connecting with their patients in difficult moments. At the same time, they strove to connect with their patients on a non-medical level as well, appreciating topics from the Woodstock to the finer points of preparing homemade hot sauce.
Watching these physicians build strong relationships with their patients, I developed many new tools for my own patient care. Here's a few clinical pearls from the Miller Coulson Academy to try in your own patient interviews:
1.) Ask your patient, "What other doctors are involved in your care?"
As part of managing a patient's care, it's of course important to be aware of a patient's other providers and the reasons for which they see those providers. This question also allows a physician to gather that information in an open-ended fashion, as well as establish the extent of involvement the patient ascribes to each provider. It also reinforces the idea of medicine as teamwork; one patient's care is the focus of an entire team of doctors.
2.) Be yourself, but fine tune for each patient.
We each have different personalities and perspectives that comprise a certain style, one that makes us who we are inside and outside of the professional setting. At the same time, patients can more effectively connect with providers who identify with them on some level. The way to reconcile these two processes is to be comfortable in our personal identities as providers, but to emphasize those parts of us who resonate with each patient, to step outside of our normal identity just a bit to make a patient feel more comfortable and better understood.
3.) Try to find at least one non-medical topic on which you connect with the patient.
While a patient's medical needs are always the main focus of the clinical encounter, having a non-medical topic to discuss with a patient is a nice, personal way to "set the stage" for the clinical encounter and relieve some of the stress and anxiety that comes with an appointment. It also makes patients more comfortable sharing their personal stories with you, which is helpful both for their care and building a stronger therapeutic relationship in the future.
4.) If a patient decides to share something personal about themselves without being asked, acknowledge it.
It can be difficult to patients to share deeply personal details of their lives with their physicians, even when it is clinically important. For that reason, when patients decide to open up—even if time is limited and the topic may not seem relevant to their care—it is important to acknowledge that the patient chose to share something meaningful to them. Even a simple, "thank you for sharing that with me," can go a long way towards building a stronger relationship with the patient, and establish that they can share such things with you in the future.
5.) Find small ways to involve your patient in the charting process.
In most workflows, it is necessary for physicians to do some—if not all—of their charting or note-writing with the patient present. This, of course, can affect the quality of the patient interaction. Furthermore, patients may not always understand what their physician is doing in the chart, or why they are doing it during the visit.
One way to mitigate this impact is to invite the patient to participate. For instance, after gathering the history and chief complaint, one physician told his patient, "let's work on your chart together." This might seem trivial, but it gives the patient some sense of ownership over their medical record, which might otherwise seem inaccessible to them. Another physician I shadowed told their patient that, "even though I am writing everything in your chart, you are my chief editor." These are some small ways a provider can include their patient in the otherwise isolating process of charting.
6.) When taking a past medical history, ask your patient to, "take you through their journey."
While this question might seem grandiose at first, it allows for the patient to describe both their medical history and the personal impact of their health challenges, particularly for those with chronic illness. In other words, rather than treating a patient's past medical history as a series of complications and hospitalizations, it establishes the impact of their illness on their personal life, which often shapes their decisions for care at each stage of the journey. By asking this question, a clinician can better appreciate what it means for a specific person to have a chronic illness, and better appreciate the context for that patient's goals of care as their clinical course unfolds.
7.) Ask your patient, "have there been any difficulties with taking your medication?"
While assessing compliance is important to monitoring treatment, it can be a sensitive subject, as some patients may feel incriminated for not taking their medication. This question is helpful because it acknowledges that taking medication consistently can be a challenge for a variety of reasons, even for patients who are compliant. By inviting a patient to discuss these difficulties, a provider can elucidate why a patient might not be compliant—such as side effects, forgetfulness, or dislike of taking medication in general—without making the patient feeling judged or interrogated.
8.) Ask your patient, "how are things in the family?"
In connecting with a patient and gathering a history, it is always important to ask about their family. I particularly like this phrasing because it also opens the discussion about what the family dynamics are like for the patient, which can be just as important as the medical status of the individual family members. While patients might broach this topic anyway, this question provides a nice opportunity for a patient to share about difficult interactions with their family in addition to everybody's wellbeing.
9.) Ask your patient, "do you have a way to reach me?"
It is true that we live in the information age; some EHRs have features such as MyChart, and contact information for a physician's office is nearly always available on the internet. However, not all patients are equally literate with technology, and others may not feel like they can reach their physician even when they do have contact information. By asking the patient, "do you have a way to reach me," a provider can get a better sense of which channel of communication is most appropriate for each patient. Additionally, it demonstrates that the physician genuinely wants to be available to the patient, regardless the patient's information literacy or the idiosyncrasies of each provider's office.
In terms of what makes Miller Coulson members exceptional, these pearls are just the tip of the iceberg. However, they illustrate an underlying theme: excellent clinicians make the extra effort to learn about their patients as people and connect to them on a personal level, building relationships that can last years, decades, or even a lifetime.