Takeaway
When my patient felt overwhelmed from an ICU stay, I realized what she needed most was to have her feelings validated after this near-death experience.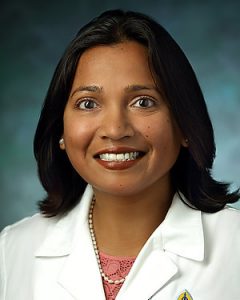 When I entered the room of a young patient hospitalized with septic shock who'd been in the ICU, I was delighted to see her sitting up in chair, standing up, and then sitting down again as she looked at the pole to see how much medicine left was in the hanging bag. 
"How are you doing?"  I asked. 
"Overwhelmed. I'm just overwhelmed," she said. 
She shared her story of living with congenital HIV for which she'd been adherent to treatment and lauded by staff for her undetectable viral load. She was praised for her obsessive diligence following through with her treatments and outpatient appointments. One of the nurses described her as, "Our straight-A student." 
"Tell me more." I sat down on a chair next to her so I could have better eye contact. 
"I can't sleep, though the doctors say I'm better and moved me out of the ICU. I keep thinking about the day I came in. The chest tightness and the fuzzy head. EMS had come earlier that day and my blood pressure was ok, so I drank two bottles of Gatorade and thought I'd be fine. But then it just didn't feel right. So, my daughter drove me to the hospital, and they admitted me right away to the ICU. The doctors say they're happy that I'm better and am getting the right treatments, but I feel overwhelmed," she said. 
As I sat with the patient and compassionately listened to her experience, I realized what she was really looking for was validation. Attuned to her body sensations, she'd recognized the symptoms of illness and came to the hospital in time. She'd a near-death experience with septic shock, and though doctors were busy celebrating her fast recovery, acknowledging the patient's frightening experience was necessary for her to feel at peace. 
"What you went through in the ICU was serious, no wonder you're feeling overwhelmed," I said.    
We continued to talk and the ID attending arrived and asked us both, "Do either of you have any other questions?"  
"Yes," I said. "Can you please speak to the seriousness of the patient's medical condition, the bacteria in blood? She's wondering why she's feeling overwhelmed.
The ID attending got my message. "What you went through was not some wimp infection. It was life-threatening bacteria in your blood. It's hard on the body. It was darn serious," he said.
The patient was relieved and smiled. She'd been an A+ student after all. She'd overcome a life-threatening infection.  She'd listened to her body's wisdom and sought medical treatment right away.  
Before I left, I asked her about her source of strength. "Trusting science is trusting God," she said.
This piece expresses the views solely of the author. It does not necessarily represent the views of any organization, including Johns Hopkins Medicine.