Takeaway
Making an effort to learn words in the patient's first language can make a huge difference in the physician-patient connection.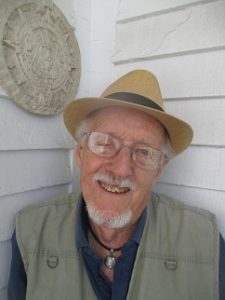 I spent my entire career at Baltimore City Hospital, Francis Scott Key Medical Center, and Johns Hopkins Bayview Medical Center, all the while as a general internist focusing upon the training of tomorrow's primary care internists.  I have always sought opportunities to work and communicate with Spanish speakers: colleagues, trainees, and patients. For the past year or so, since fully retiring from Johns Hopkins, I have volunteered as a primary care doctor once per week at Baltimore's Esperanza Center, where undocumented Latino patients find welcome and help.
Reciprocating makes for closeness in medical visits. And the way it happens has a lot to do with words. Together with my patients at the Esperanza Center, we do a lot of reciprocating: giving…receiving…giving back…receiving….
"Hola…bienvenido…soy el doctor Randy…y su nombre es…?" "Soy  Idalia…"
"Que lindo su nombre…"  "Si, no hay muchas Idalias…"
Here we are, sharing words:
"Picasón," you say, and show me, and now I know, and say, "itching."
"Palillo," you say, to tell me what you think is in your throat, and now I use a new word you have taught me, by miming a tooth pick.
"Parche caliente," brings a smile from you when I use that word, given to me by a colleague, and show you my hope that the heating pad will help your shoulder pain.
"Estrella Aurora," Morning Star, brings a smile from me when I ask of you the name of your 7-year-old daughter.  I say that my 7-year-old granddaughter, whose Papa is from Peru, is Carmen, and you smile.
Our words during your visit are from your word world.  You are giving me new words. I am saying them to you and to others. The words we both know, now, help us to have knowing looks when our visit ends.
Knowing looks, I think, are also part of relationships, whether personal or professional. For me, they are a way of saying this relationship is reciprocal; without saying that out loud we can indicate it in our eyes. We have each extended ourselves to each other, discovered through sharing some of our otherness how important that discovery is to our togetherness, and said, in our knowing looks, I care about you.