Takeaway
Connecting with a patient around a shared interest can be mutually fulfilling. For me, my guitar helps me to be present and give excellent care to patients.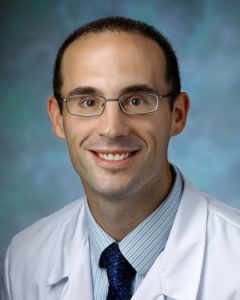 The Hohner Bluesband harmonica box was the first thing I noticed when I walked into his room. It was sitting on the bedside table next to an incentive spirometer and a half-eaten tuna fish sandwich that was just starting to turn grey. When I asked him if he played much, his shoulders slouched a little as he admitted that his smoking-induced lung disease had finally caught up to him and he no longer had the breath to play with his long-time band. He didn't feel like talking much after that. I completed the exam and told him I would check up on him in the morning to see if the nebulizers, antibiotics, and steroids had worked enough to get him out of the hospital that weekend.
The next day, I went to his room after rounds with my Martin M-38 acoustic guitar and asked him if it would be ok if I sat down and played for a little while. He had a C-major harmonica so I started playing "Key to the Highway" in the key of G. After about 30 seconds, he picked up his harmonica and started playing along. The change in him was palpable. He sat up on the edge of the bed and started moving to the music with an energy that went way beyond what a burst of prednisone could have done. We probably only played together for 10 minutes, but we connected more than we ever could have in hours of small talk over an old tuna sandwich. After we finished our best attempt at a Junior Wells and Buddy Guy rendition of "Cut You Loose," he was clearly winded, but smiling for the first time in days. I joked with him that our jam session was the best lung exam I'd ever done. I think of that day often.
During COVID-19 I haven't been able to bring my guitar into patients' rooms. I don't think the finish would hold up against the onslaught of hospital disinfectants. But through the pandemic, guitar has kept me grounded. When my unit was the first to activate for COVID patients in March 2020, I moved into a hotel across the street from the hospital for a few weeks until I felt confident that we could do our jobs and keep our families safe. Other than underwear, socks, and a toothbrush (we had freshly laundered scrubs available at the hospital) I brought two things with me: my laptop and my guitar.
18 months later, guitar continues to be my refuge from the uncertainty, stress, long hours, and the suffering and death that COVID continues to throw our way. As we find ourselves in another surge of hospitalizations, I find myself reaching for my guitar even more, to center myself before a shift in the intensive care unit or unwind after a long day in a respirator. My wife can tell if I've gone too long without playing (apparently, I am more easily distracted and irritable). But I think my colleagues and patients can sense it too. I'm more present when I've been able to find time to care for myself. I've even started taking guitar lessons again, albeit virtual for now.
The last two years have taught me that I can't provide excellent patient care unless I give myself at least a little time and space to focus on my own well-being. I hope that everyone working in healthcare right now can find their own "guitar" to help them through the rough times ahead.
"Cut You Loose," with Junior Wells and Buddy Guy:
Dr. Brian Garibaldi and Robin Lewis-Cherry:
This piece expresses the views solely of the author. It does not represent the views of any organization, including Johns Hopkins Medicine.