Takeaway
Listening and looking closely when visiting with patients virtually in their homes can give us a more holistic picture of their lives and support systems.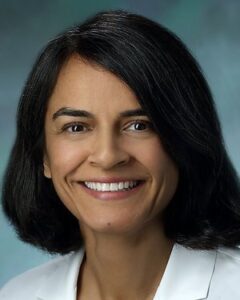 When I was a child, "Little Miss" and "Mr. Men" books were very popular. Mr.Topsy-turvy and Mr. Messy were my favorites. Today, "messy" and "topsy-turvy" describe my daily life. A planner by nature, I've gotten used to going with the flow during this pandemic, implementing plans with limited preparation, changing plans, upending plans, and not planning. It feels very messy to me, but I'm going with it and trying to learn some lessons along the way.
A holistic understanding of our patients' lives
A bright side of the pandemic is having the most wonderful and intimate conversations with patients via telemedicine. My colleagues say they're able to get a more holistic understanding of their patients' lives. Sometimes, a patient's entire family might join the visit. Other times, we learn that no one is there to help at home.
We get to see a bigger picture of our patients' lives when we see their home, and they get to share in ours. My children's Legos and my basement treadmill is visible in the background, as are their family pictures, pieces of art, crosses on the wall, travel mementos, and coffee mugs. Patients are more relaxed at home and want to open up their homes to us. Sometimes we see a child in the background or a bounding pet. The virtual house call is a silver lining of the pandemic and helps us connect despite this messy and topsy-turvy world.