Takeaway
Carefully considered clinician self-disclosure can forge a more personal connection between patients and healthcare professionals.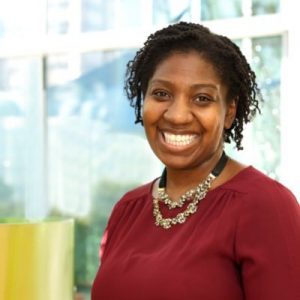 The doctor that med school told me to be was very different than the doctors I knew as a child. My father is a pediatrician and his patients and families would hear anecdotes of our childhood and see our Christmas pictures in the clinic hallway. My pediatrician growing up, a Black woman like myself, shared her life updates with my family at my appointments.  
During my medical training, the communication I observed between clinicians and patients felt so foreign to the personal and vulnerable communication I saw modeled in childhood. I noticed patients looking to make a more personal connection. After a clinic visit with a Black girl and her father, the dad asked where I went to college. When I told him Stanford, he said, "I knew it!" Then, he looked at his daughter and said, "If she can do it, you can too!" She smiled in a mix of pride and embarrassment. Representation matters and patients and families from marginalized backgrounds often like to know and be known by their clinicians who come from the same communities.   
Here's what I suggest when thinking about self-disclosure:  
1. Self-disclosures must always be patient-centered.  
Your stories should never distract from or overshadow the patient's experiences and needs. For example, when a former patient of mine was first diagnosed with cancer, they automatically assumed they would miss their high school graduation. I shared how my sister worked with her doctors to attend important events in her life during her cancer treatment so my young patient could see that he might be able to as well.  
2. Acknowledge that your experience is only your own. 
Patients look to you for an expert opinion so it's important to distinguish your medical opinions from personal experience. For example, when I counsel patients about contraceptive IUDs and mention the two-10% expulsion rate, I don't mention that my IUD fell out. I don't want to bias them by my experience. However, I've shared it with patients who've experienced an expulsion to normalize that it happens.  
3. Disclosure is a chance to honor your shared humanity. 
Before I start discussing behavior change, I sometimes share a personal anecdote about how I also struggle to consistently follow habits.   
4. The choice to disclose is yours. 
It may not be your style and that's ok. There are many different and valuable ways to connect with patients.  
This piece expresses the views solely of the author. It does not necessarily represent the views of any organization, including Johns Hopkins Medicine.