Takeaway
When my young patient was struggling to accept the diagnosis of leukemia, I was reminded how important validating emotions is in the giving excellent care.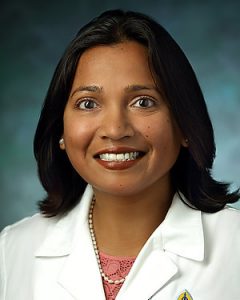 "I want a normal life. I just want a normal life. I just wanted a normal life." My young adult leukemia patient, whose first language wasn't English, and whose disease had relapsed twice in the past two years, responded with these words when I asked what was most important to him. He repeated the last sentence a few times jerkily and loudly, and then started sobbing.
"Normal life. Normal life. Normal life." The interpreter teared up as she translated my patient's words.
I looked at the patient, held his hand, and said "I want a normal life for you too."
I looked at my trainee who repeated, "I want a normal life for you too."
Our patient's sobbing faded into a gentle smile and he wiped his tears with tissues my trainee gave him. "I'd passed the basic training," he said. "It was my second day of work when I passed out and then they found the leukemia. My father says everything will be fine, but my mother just keeps crying. I just want a normal life."
He then described in detail his uniform and his technique for ironing and the shoes that he kept polished. He shared stories from his months of training, his dream of becoming an officer, and his hopes for a normal life.
"That all sounds so wonderful," my trainee said compassionately.
"Yes, it was wonderful," our patient replied.
Acknowledging despair and lost dreams is critical to giving excellent care. To bear witness to this suffering is one thing we can always give when our patients are struggling. Breaking their isolation may also help patients engage in their care plan.
We must always compassionately hold patient's emotions and narrative of despair with loving presence. Validation of emotions can be a powerful clinical intervention. Our loving presence to our patient's feelings can always give comfort.
This piece expresses the views solely of the author. It does not represent the views of any organization, including Johns Hopkins Medicine.