Takeaway
I love to nap on my days off and tell my patients about this joy. When we share pieces of ourselves, we can connect more deeply as human beings.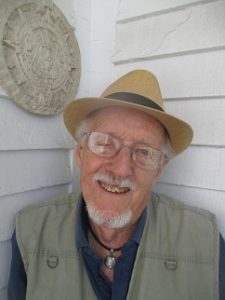 "Postprandial"
Now my summer's over,
After lunch in winter
I do as dogs do all day.
I nap.
On the way to napping,
I ponder what I've seen,
Sometimes scribble a word or two,
And when I wake
I'm in my early autumn
Where I harvest what I see.
Then I write.
Winter into autumn
Puts my husbandry out of order
But my husbandry today
Finds me happily astray
From the doctoring season to season…
Expectant hope each patient's reason,
Trusting in my fund of facts and carings…
I offered without pause to find my bearings.
Astray, where coming off a snooze
I go to words, to ripen, and then I garner
Thoughts on which I find myself a farmer,
Thoughts I sewed before I dropped my brow
Thoughts I celebrate, right here and now.  
I share with my patients on days off I take naps for my well-being. Napping can enhance day-to-day life for some people. When doctors share pieces of themselves with their patients, such as the benefit of naps, the message that we are all human gets communicated.
This piece expresses the views solely of the author. It does not necessarily represent the views of any organization, including Johns Hopkins Medicine.