Takeaway
Mentors are invaluable. Whether pursuing excellence in research or clinical medicine, reach out to mentors so that you can grow efficiently.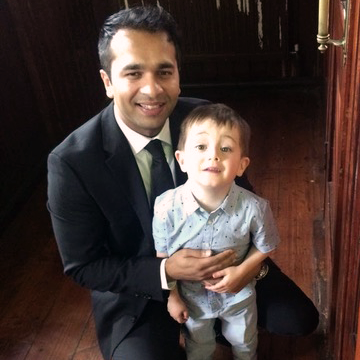 Every morning during my frenetic walk through the main corridor of the hospital, I kept seeing display screens congratulating Dr. Gregg Semenza on the Nobel Prize in Medicine. Even before this monumental feat, I had always wanted to meet Dr. Semenza to go over burning questions most young doctors, with an inclination to research, would have. While composing an email to request an interview with him for CLOSLER, I wondered how I could even start it with "Congratulations on the Nobel Prize"—just to type those words felt unreal.
The unreal turned into a sit down with Dr. Semenza on a midweek afternoon. We eased into our conversation with a question he's probably asked often, how it felt when he heard he had won the Nobel.
"It was pretty hard to believe—definitely unexpected and rendered me speechless. And to top it all, I heard about it in the middle of the night through a phone call from Sweden."
Journey to the Nobel
I asked how this journey to the Nobel began for him.
"It really started in high school with an interest in biology and medical genetics. That made me pursue an MD PhD, pediatrics residency, and eventually a fellowship in medical genetics. I wanted to pursue an avenue that served as a bridge between basic sciences and clinical work. Our endeavors were focused on understanding various pathways and using that to develop therapies."
Advice to young researchers
Research is often full of multiple obstacles—especially a road that leads to great feats. Dr. Semenza had advice for young researchers.
"Remember that most senior researchers are here to help. Young faculty can sometimes think that it's a burden to take up a senior's time, but it is quite the opposite. I got a lot of help when I was starting out and now we just want to pay it forward. This not only benefits the individual, but also the community. So reach out and ask for help."
The detrimental divergence of clinician and researcher
Clinical work is getting busier and research more nuanced, leading to the evolution of separate roles of the clinician and researcher. It is increasingly hard for a doctor to don both hats. I wanted to know what Dr. Semenza felt about this divergence.
"It can be detrimental, since both roles are fulfilling and can fuel each other. This is where again mentors can be so helpful and aid in navigating a path that will be right for your goals—help you decide which role to concentrate on more and carve a niche for yourself. The important thing is to start early in training."
He makes the case for young clinicians to engage more in research.
"The quest for answers is one of the most enjoyable parts. In the process, you get to meet so many people with great ideas. You have the freedom to follow ideas and design experiments to understand science better."
Life after the Nobel
I asked Dr. Semenza what comes after winning the Nobel.
"There's no change —we are still an ongoing research program. Much work is to be done in understanding various pathways of the body. I continue mentoring the members of the team —I have a continued responsibility to look after them."
The frenetic walks into the hospital every morning have now transitioned into a calm, knowing that someone is watching over me—my mentors.