Takeaway
Excellent clinicians are committed to reducing health inequity.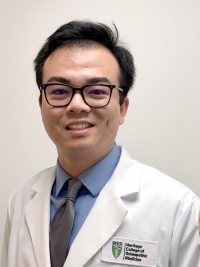 MERIT Health Leadership Academy is an organization in Baltimore, Maryland, dedicated to creating a more diverse population of healthcare professionals for the future, who are aware of the health disparities that plague our country. I was lucky enough to work there before starting med school.
When I started, I asked a MERIT scholar if she learned anything about social determinants of health while shadowing in a trauma unit the previous summer. After thinking about it for a minute, she said, "I remember seeing a black man who had to get his leg amputated. In the black community, there's a mistrust of physicians, and he probably believed he could handle the initial infection himself. Eventually, the infection got worse and he finally came to the hospital."
I was shocked that this rising high school junior had analyzed the situation with insight I assumed was beyond her years. However, it wasn't long before I realized the entire cohort of scholars approached situations in their community health projects with similar insight and intuition.
Many of MERIT's scholars come from communities that lack representation in the healthcare workforce. Scholars address nutritional disparities by creating community gardens and leading cooking classes, and tackle the opioid crisis by leading Narcan trainings. I know that each one of the scholars I worked with will bring their own personal experiences to provide empathetic care to the patients and communities they will serve as healthcare professionals.
 Here are three lessons I learned from working at MERIT:
1) Every patient deserves a strong clinician-advocate.
2) Each patient has a unique story and it's the clinician's responsibility to develop patient-provider trust.
3) Every patient deserves unconditional care, no matter what.
Healthcare is shrouded in inequity. MERIT scholars know the barriers that surrounded themselves, their family and friends, and their communities. They take responsibility for improving health outcomes in the communities they come from. They understand that low health outcomes are more than just a lack of taking medications or eating unhealthily. Finally, they know that each patient is unique and they each deserve to be cared for, no matter what.