Takeaway
Coaching—direct observation of learners with feedback geared toward skills development—is an important way to teach individualized medical education. Outstanding coaches across disciplines share characteristics that can be applied in clinical coaching encounters.

In many ways, master clinicians are similar to excellent athletes. Both groups have dedicated themselves to the pursuit of precision performance—in the clinic and on the field—through thousands of hours of deliberate practice.
It stands to reason that the types of training that doctors and athletes undergo might be similar given the related goals. But while truly standout athletes continue throughout their careers to work with coaches who help them to refine their performance, medicine, after residency and fellowship training, is mostly practiced independently without any feedback.
Atul Gawande, a writer and surgeon, drew attention to this divide between complex athletic performance and medical practice several years ago. Since then, an increasing body of work has sought to identify and adopt aspects of athletic coaching useful for medical education.
What is coaching?
Coaching is the practice of direct observation with timely feedback focused on the development of particular skills. Coaching episodes can be brief, but tend to be most effective when repeated over time. Mentoring, sometimes discussed in tandem with coaching, is focused on "big picture" career development and strategic decision-making. Mentoring doesn't require direct observation of a mentee, whereas coaching requires explicit observation of the coachee at work.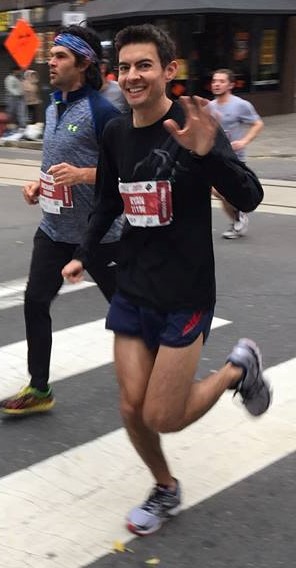 Principles of coaching applied to medicine
As both a lifelong competitive runner and a medical educator, I find clinical coaching a useful tool for helping the learners I spend time with. To identify characteristics of successful athletic coaches that can be applied to coaching in medical education, I've spent time with several high quality distance running coaches with athletes at varying levels of training.
Here are some key qualities of truly outstanding coaches that my colleagues and I have identified:
1.) Understand your coachee.
Know your audience—first year medical students and upper level residents will have distinct skills needs and require different focuses. Beyond this, understanding your learner's individual goals and motivations can help you to tap into these during the coaching process for a more effective experience.
2.) Be a role model—practice what you preach.
Showing is often more effective than telling someone to do something differently.
3.) Communicate clearly and consistently.
Misunderstandings are common across settings in medical education—it's important to establish clear expectations up front and encourage dialogue with coachees to enable them to speak up if something isn't clear.
4.)  Be a keen observer.
Specific, constructive feedback requires deliberate attention—bringing to light blind spots that learners can't see on their own.
5.) Build strong teams.
No one practices medicine in a vacuum—illuminating the value and roles of individuals on a healthcare team helps to build humility and encourage cooperation to provide high quality patient care.
6.) Inspire greatness.
Taking personal interest in coachees, sharing in their successes and acknowledging challenges they face, can help to catalyze the pursuit of excellence in learners.
Resources to Read More
Systematic Review of Coaching in Surgery
From Cheerleader to Coach: The Developmental Progression of Bedside Teachers
Clinical Coaching: Evolving the Apprenticeship Model