Takeaway
Clinicians can treat weight as simply one more piece of health information that they incorporate into a holistic care plans. This can mitigate stigma and foster empathy.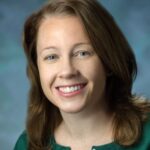 As a psychologist specializing in eating disorders, many patients have shared their experiences of weight stigma with me. Clinicians have complimented low body weights, recommended dieting despite a known eating disorder, and made disparaging comments implying that weight is entirely a matter of self-control. These suggestions are dangerous and may promote further disordered behavior. 
"Self" magazine recently highlighted "Do Not Weigh Me" cards as a "game-changing" method of reducing weight stigma. Patients use these cards to request that healthcare professionals avoid assessing weight, and are intended to alleviate distress, especially for patients with eating disorders. 
However, weight is an important vital sign, like blood pressure and heart rate. Unexplained weight fluctuations may yield essential diagnostic information and can be indicative of serious conditions including cancer, thyroid disease, and diabetes. Weight may also be needed for medication dosage. 
Avoiding the assessment of weight isn't an ideal solution. Instead, we need to change the way we speak with patients about weight. Here are a few tips:  
1. Introduce weight as one piece of health data along with other important markers.
2. Acknowledge multifactorial influences on weight, like genes and environment.

3. Convey empathy.
4. Assess current and past history of disordered eating.
If applicable, defer recommendations about eating and exercise to your patients' eating disorder treatment providers. 
5. Avoid praise of weight loss.
Review patients' weight-loss behaviors. Fad diets, like Keto and Paleo, are often unsustainable and drastic dieting can promote disordered eating.
6. Make recommendations consistent with good health.
This includes eating sufficient volume and macronutrient content, as set forth in the Mediterranean and DASH eating styles and avoiding excessive exercise.
7. Evaluate a patient's medical history, symptoms, medications, recent changes in eating and/or exercise, and alterations in mood before making treatment recommendations. Assumptions about patients' eating and exercise behaviors shouldn't be based solely on weight.
The use of "Do Not Weigh Me" cards suggests that patients don't feel heard. Taking a few extra minutes to connect, understand the patient's previous experiences with weighing, and explain why you'd like to assess weight may alleviate distress, increase rapport, and allow for a complete assessment of the patient's health data. 
This piece expresses the views solely of the author. It does not necessarily represent the views of any organization, including Johns Hopkins Medicine.