Takeaway
We must listen without judgment to patients who are vaccine-hesitant. We need to hear their worries and concerns to address them appropriately.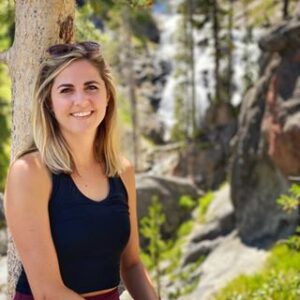 When working in a COVID intensive care unit in late January, I remember the reassurance I felt after being fully vaccinated seven days before my start-date. None of my patients were allowed to have visitors, all required an advanced form of breathing support, and only one could talk to me. A new part of my workday included calling a family member of each patient, sharing medical updates, and helping them make treatment decisions for their loved ones from afar—whether that was to take away life support or try another medication.
One encounter stays with me—the son of a patient who claimed that COVID was a hoax asked me if I thought his dad should get vaccinated when he was eligible. I was taken aback by his forethought and lack of vaccine-hesitancy for his father. He explained that he thought it was important for his dad to get the vaccine because he heard that people who have COVID once can still get it again—he was grasping at any hope to help his father, even if that hope was in the future. I told him this was such an important question—I was direct in my agreement that the vaccine would be beneficial for his dad. Today, I hope that he continued to talk with his skeptical father, and later, healthcare professionals, about getting the COVID-19 vaccine.
Over one-third of the U.S. population has been fully vaccinated against COVID-19, but the rate of vaccinations has been decreasing. According to the Kaiser Family Foundation's weekly Vaccine Monitor poll reports of unvaccinated adults, the percentage of those who plan to do so dropped from 30 percent in March down to nine percent. With children ages 12-15 soon to be eligible for Pfizer's vaccine, only three out of 10 parents said they will get their children vaccinated right away in the same poll. There's growing skepticism that we'll reach national herd immunity against the virus, thus prolonging the pandemic, now projected to claim up to 600,000 lives.
"The Washington Post" recently published testimonies from "The Coronavirus Skeptics Who Changed Their Minds" from a focus group brought together by the Frank Luntz and de Beaumont Foundation. A common theme from participants was credit to the clinicians, pharmacists, public health figures, and health messaging that ultimately changed their minds. Others gave personal reasons like concern for the safety of a family member or being asked to do so by a loved one. For most, the decision needed to be personal.
In a similar account, Dr. Mara Gordon was a vaccine-questioning family physician and was trying to decide whether or not to get vaccinated in her pregnancy. She credited her decision to the "honest opinion along with the data," after leaning on her colleagues for advice when her own clinician failed to give her guidance by "leaving the decision up to me," she writes for NPR. Because of her experience, she advocates that clinicians should be open to listening to patients' concerns about the COVID-19 vaccine, and to speak candidly about their own experience, even their own skepticism.
My takeaways from these testimonies and my own experience are:
1. We must listen to our patients' vaccine questions and concerns openly and non-judgmentally.
2. We must then have an open and honest conversation with our patients.
3. We should encourage our patients to reach out to their loved ones who are vaccinated to ask about their experience.
4. Ask patients to think of loved ones, if not themselves, who could be severely impacted by COVID-19 if they aren't protected by the vaccine or herd immunity.
5. Keep the conversation going if they're not ready to get vaccinated right away. Schedule another time to answer any other questions that have come up for them.
Finally, always leave your patients with resources on vaccination sites no matter what they decide.
For more guidance on talking with patients about getting vaccinated, de Beaumont Foundation and the Association of State and Territorial Health Officials produced a vaccine communication guide for physicians.  
This piece expresses the views solely of the author. It does not represent the views of any organization, including Johns Hopkins Medicine.