Takeaway
We would all do well to be more like the Irish!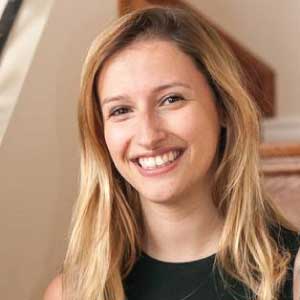 Although I was born and raised in Canada and studied there and in and the United States, I'm currently studying medicine in Ireland and am enjoying Irish culture immensely.
Lessons from Ireland:
1.Find common ground with your patients, peers, and colleagues. It's a great way to begin any encounter—and while it may seem like a boring faux-pas, talking about the weather is a solid go-to when you experience every season twice each day.
2. Adapt how you communicate with others. Back home in Canada, if I were stopped in the street and asked for directions, I'd describe the distance in street blocks and use cardinal directions as descriptors. Here, it's all about what you can see, "once you get to the park, turn left. If you see the pub, you've gone too far!" On the receiving end, I've found these directions much easier to follow and now prefer to give directions the Irish way.
3. In a small country, people tend to know each other! Always make sure to maintain confidentiality both inside and out of the workplace. Even without mentioning a person by name, sometimes the context can give it away.
4. Allow yourself to be surprised. An unassuming alleyway can take you to the best "trad" music in the city. A conversation with a stranger can lead to learning about the rich history of the park you're standing in. Taking the extra few minutes to try something new is often worth it.
5. Embrace the craic! It took me a while to truly understand what "craic" means. After two years, I think I've figured it out. The people of Ireland are incredibly friendly, humourous, and witty—or "good craic." Partaking in the banter with patients and friends alike is a great way to break the ice and enjoy the ride.