Takeaway
Keeping in touch with patients and their families in the days, weeks, and months following an encounter makes the practice of medicine meaningful and rewarding.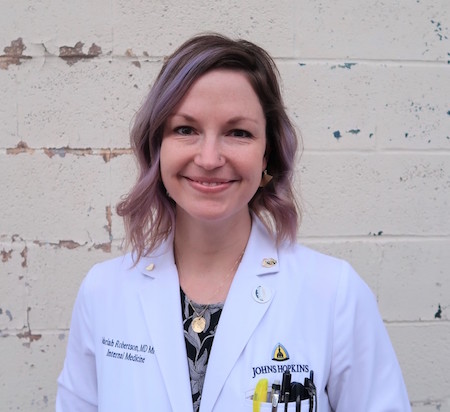 300All great clinician educators understand the critical importance of keeping track of patients we care for far beyond their hospital stay. This is the incessant watch that Sir William Osler spoke about, and it has been an important learning point in my medical training. This is highlighted in the story of Evelyn, whom I had the honor of meeting on rounds one day in August. It was the subsequent follow-up with family that allowed me time to reflect and learn the most from her. Her family has generously shared photos and a summary of her incredible story so that we all may learn.
In 1962, Evelyn was a 26-year-old single mother in nursing school in Framingham, MA. She began to lose consciousness spontaneously but continued to work lest they think she did not want to be a nurse. It was not until she was one week postpartum with her second daughter and plagued with intractable headaches that she went to Massachusetts General for evaluation. A large tumor was identified in Evelyn's right cerebellum.
They read the initial biopsy as malignant, so the surgeons closed up and told Evelyn's family she would not make it. Family gathered at bedside, but the next morning the attending physician read the pathology and realized it was, in fact, benign and she was able to go through with surgery. The exact type of tumor is still unknown to this day.
Doctors warned her family that Evelyn would very likely be a vegetable the remainder of her life. It was three years of institutionalization and rigorous treatment before she could be home and able to participate even a small amount in the care of her now three and eight-year-old daughters. Her children recall her losing consciousness intermittently. They would hear her hit the floor and they knew the routine; they would help her up and put her in bed for a nap. It was not clear why this happened, but the trigger seemed to be tilting her head in one direction for an extended period of time. Her daughters exploited this by hiding under the bed because Evelyn could not tilt her head to look there. The syncopal spells stopped after six to eight years, but she never stopped feeling dizzy.
Evelyn went back to Mass Gen for testing every year. After eight years of this, she decided not to go back. She felt tired of being on display for a room full of doctors and students who looked at her like she was crazy, asking her silly questions to which she gave them snappy, sarcastic answers. They had her touch her nose, walk a line while studying her gait, turn her head a certain way.
Remarkably, Evelyn defied every obstacle. She went on to become a nurse, remarry, have another child, and get her driver's license. She retired in Florida and traveled all over the world including taking over 30 cruises! She played bridge and canasta, attended theater productions, took trips to casinos, and went on regular dinner dates. She loved a good glass of wine in the evening.
It was not until Evelyn was 80 that she began to have difficulties with her independence. She had episodes where she would "black out" and they became more and more regular. Her memory was getting much worse and her balance more off kilter. Her doctors tried different medications to help her but the side effects proved challenging. She at times forgot to take her medications. She moved in with her daughter Betty near Baltimore but continued to decline.
In August 2018, Evelyn was admitted to Johns Hopkins Bayview Medical Center for worsening hemiballismus so severe that she broke her right hand. She was also experiencing a waxing and waning cognition consistent with delirium. It was determined by multiple specialists that this was most likely multifactorial, with electrolyte abnormalities, a brewing pulmonary infection, and medications being a large contributor, and the significant intracranial pathology. This was likely making it harder for her to compensate and adapt to even small changes in her aging physiology. With diligent and thoughtful care, namely by Dr. Hannah Ward, her symptoms improved greatly, though never completely resolved, and she was able to leave for rehab with the express hope for some functional recovery.
It was through our follow up with family that we learned that Evelyn was readmitted to Howard County General Hospital shortly thereafter with a recurrence of the same symptoms and concern for another infection. It was during this time that Evelyn noted that she did not want to continue down this pathway of rehab and readmission. She wanted to be comfortable. A few short days later, she passed away in Hospice surrounded by her family.
Evelyn's children wanted her doctors to know that their mother was a fighter and very stubborn. She did not let her brain surgery or her past stop her from doing everything she wanted to do. She had the courage to move forward and persevere when the odds were stacked against her and the prognosis was grim. Even at the end, she decided when it was her time.
It was in the quiet of my office on an afternoon weeks after we first met that I was able to learn the most from Evelyn and her family, letting them talk, share, and reflect on a remarkable life well lived. It is this incessant watch, seeking to learn what happened in the days, weeks, and months following an encounter that makes the field of medicine so rewarding. Evelyn's family felt a sense of closure knowing her medical team was still thinking and learning from her.
Per her daughters, Evelyn used to say, "Doctor's don't know everything," and, wow, was she right!