Takeaway
Reading for a few minutes before bedtime is a calming habit, and a great way to fit in a few words from inspiring authors to fuel your practice.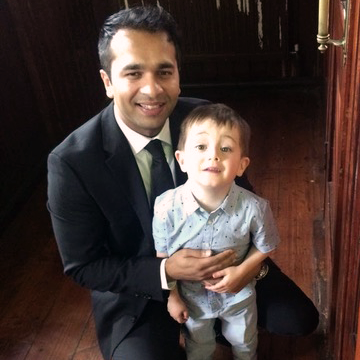 The rigor of medical training can be an arduous road. Books and their authors serve as timeless companions to fuel purpose in your practice. In this frenetic age, the following authors will be your friends:
1. Atul Gawande: Perhaps the foremost thought-leader on healthcare of our generation, with books that need to be incorporated in medical curricula including Better, Complications, The Checklist Manifesto, and Being Mortal. Gawande is able to convey the most complicated issues in the simplest manner – his writing will reinvigorate your clinical practice and add another dimension to your understanding of giving clinically excellent patient care.
2. Daniel Pink: Writes on extremely disparate topics, with books such as A Whole New Mind (focusing on how right brain attributes are the need of the future), Drive (looking at what really motivates us as human beings – incentives only may not make us tick), and When (a scientific discourse on how optimal timing of tasks has a significant impact on results). He has a penchant for congealing multiple facets together to establish patterns that will make you look at things around you in a different light.
3.Siddhartha Mukherjee: Cancer physician and researcher at Columbia, whose very first book, Emperor of All Maladies: A Biography of Cancer won the Pulitzer Prize in 2011 for General Nonfiction. His works enmesh aspects of medicine in poetic ways and leave you with wonder and gratitude for the profession. On the other hand, reading the The Laws of Medicine gives insight into how imperfect medicine, as a science, can be. You also cannot afford to miss his 2017 piece in The New York Times Magazine, The Rules of a Doctor's Heart, and his most recent book The Gene.
4.Kazuo Ishiguro: British author and winner of the 2017 Nobel Prize in Literature. He carries an acute sense of what makes us human and transmutes this beautifully through his craft in works such as The Remains of the Day (a tale of serving with honor and dignity), and Never Let Me Go (a dystopian sci-fi novel that expounds on our spirit of belonging).
5.Walter Isaacson: Former editor of TIME magazine and now professor of history at Tulane. He is an eminent biographer who, through exhaustive research, has covered Leonardo DaVinci, Benjamin Franklin, Albert Einstein, Henry Kissinger, and Steve Jobs. Getting a glimpse of these greats gives us a foray into their unique traits and practices (not to mention multiple obstacles) that led to their awe-inspiring feats.
Most of us have strenuous schedules, and it can be hard to keep up with reading. It's important we make time – even a few minutes while waiting in line or listening to audiobooks while commuting, and reading right before bedtime may be the best solution for most of us.
Obviously this isn't the a complete list of inspiring authors for healthcare providers – but these five will expand the realms of our thinking, and may bring answers to questions that arise as we go about serving our patients.