Takeaway
The pandemic is breaking down the traditional hierarchy of medical education. Opportunities are emerging for faculty to learn even more from residents.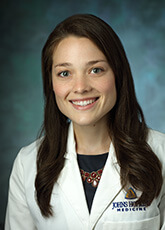 When it comes to this pandemic, we're all learning in real time, and are often left with more questions than answers about our clinical practice, the future of medical education, and ourselves. So much of our collective response—redeployment of staff, creating new biocontainment units, and shifting resident schedules to meet the needs of an evolving COVID landscape—has required invention and reinvention as we face an unprecedented event in our personal and professional lives.
A surprising change in how we learn has been the flattening of the vertical learning curve. The pandemic created a horizontal learning curve, where suddenly more senior faculty knew little more—and sometimes less—than the residents in training. We've started to break down the hierarchical learning structure that medical educators and trainees have wrestled with for decades. As senior clinicians who work primarily outpatient, in research, or in other specialties, were redeployed to work on COVID units alongside internal medicine residents with expertise in acute inpatient medicine, some attendings expressed feeling imposter-ish, out of place, anxious about their abilities—feelings all too familiar to trainees that often flare during periods of professional transition.
As someone interested in medical education, I find this fascinating! This is a time that we, as residents, can help teach faculty how to be more clinically excellent as they take on new roles and maybe (just maybe) show how crazy, intense, and intensely gratifying the job of medicine resident can be.
3 ways to help your faculty be more clinically excellent:
1. Model effective communication
Some attendings will be uncertain with whom and how to communicate in the inpatient setting, particularly with the changes COVID-19 has introduced. In addition to reminding your attending of important communication techniques like closing the loop with nurses or calling patient rooms to obtain more history, it's also important to role model effective communication to other team members, patients, and their families. In a time where communication is limited by PPE and visitor restrictions, this is key to practicing excellent patient-centered medicine.
2. Teach what you know and commit to a growth mindset
The medical community is learning about COVID-19 in real time, sharing evidence and clinical experience through journal articles, podcasts, and social media. Residents quickly adapted, creating and disseminating guides to the inpatient COVID services to help onboard faculty. Teach what you know and expect to say "I don't know," but be curious about the answer and learn together! Modeling this growth mindset and sharing of each person's unique expertise can help faculty feel more comfortable embracing their own uncertainties. Encourage your faculty to ask questions, stay curious, and grow with you.
3. Humanism and vulnerability
This is an extremely vulnerable time for everyone. It's so hard to feel connected in a world of Zoom fatigue and physical distancing that sharing our own vulnerability becomes critical to maintaining our sense of belonging. Share how you're feeling with your faculty and listen to their feelings with open hearts and minds. This "new normal" is not normal, and recognizing our fears, insecurities, and doubts out loud can help foster the empathy we all yearn for during this time. Empathy will hold us accountable, acting as the scaffolding on which we can build, and even repair, our relationships as we emerge from the COVID era.
Everyone is dealing with this pandemic in their own way, with their own people, navigating the unrelenting waves of unanswered questions and changes to our educational and professional environment. As you find yourself in this unprecedented situation and you observe systems changing and adapting in positive ways, pause and ask yourself "how can I be intentional about supporting this change?" That's the question I'm asking as I see the traditional hierarchy of medical education becoming more horizontal. As we welcome the new academic year, let's be intentional about preserving and strengthening this change, so we can create a legacy of longitudinal learning relationships.