Takeaway
We must acknowledge the ways in which we have been, and are racist. This will allow us to provide the most equitable care to all of our patients.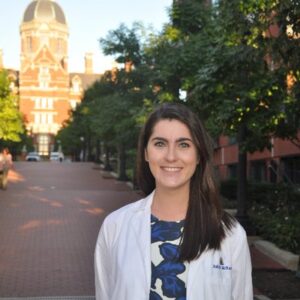 Recently, I took a racial bias course led by Dr. Monique Jindal. As I learned about historical trauma, systemic racism, and bias in medicine, I finally realized that caring about racism and its impact isn't enough. Instead, we must channel our empathy into learning the history of racism, the systems that perpetuate racism, and how to eliminate biases in patient care.
As a white medical student, I'm still early in my journey of unlearning racism and striving to be antiracist, but I want to share some initial steps that white healthcare professionals and students can take when starting the lifelong pursuit of becoming an antiracist. This is by no means an exhaustive list.
1. Be uncomfortable
Lean into the discomfort you feel when having discussions or learning about the long history of racism in the U.S..
2. Educate yourself
Listen closely to the experiences of Black patients, colleagues, friends, and activists. Dedicate time to teach yourself about racism and its impact on medicine. Dr. Jindal details some resources here. Discuss and share information with your family and friends.
3. Advocate
Advocate for more education on racism at your institution. Push back against policies that negatively impact our patients and colleagues. Speak up if you see racist behavior in your hospital, clinic, or classroom.
4. Check yourself
Recognize and acknowledge the ways in which you have been and are racist or contribute to racist structures. For example, you may feel that clerkship grades are a fair assessment of students when they in fact often disparately benefit white students. Reflect on how your biases may have impacted the way you interact with patients and try to intentionally mitigate those biases on a daily basis.
5. Be humble
Sometimes actions backed by good intent have negative impacts. If you make a mistake or misstep, don't be defensive. Instead listen, learn, apologize, and grow.
Acknowledgement
Ashlyn would like to thank Dr. Monique Jindal for her mentorship and for reviewing previous drafts of this article.