Takeaway
My mentor, Dr. Martin Samuels, modeled outstanding communication skills with patients, colleagues, and trainees. He discussed times when he was wrong so that others could learn from his mistakes.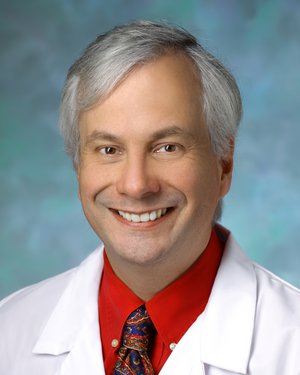 I recently learned that neurologist Dr. Martin Samuels had passed. This released a flood of memories from my time as a trainee with Dr. Samuels. He was, and is, a continued inspiration to me and so many others. 
Dr. Samuels was the chairman of Brigham and Women's Hospital, which was unusual as he was not a famous researcher, although he was very widely published and lectured around the world. He was known as an outstanding master clinician and educator before it was fashionable within neurology.  
Dr. Samuels was extraordinary in his ability to break down complicated anatomy into practical concepts that could be easily understood, and he had a deep and detailed understanding of neurological literature and the history of neurology. Many have said, "If you cannot explain something simply you do not understand it well enough." He exemplified this quotation through his deep knowledge of the nervous system, and how he explained examining a patient and working through the possible diagnoses. 
Many of us learned how to think about neurologic disease differential diagnosis and localization from Dr. Samuels. He committed himself to the thought process and the diagnosis of illness using the patient's history and physical exam to arrive at a hypothesis, and then use lab and image testing to prove or disprove it. And woe to the resident who put up the imaging before discussing the history and physical. 
Dr. Samuels was a master communicator and lecturer who was endlessly engaging, always making neurology and neuroscience interesting. He wasn't always right in his evaluations, because nobody is, but he committed a significant part of his career to discussing times that he was wrong. There's no surer sign of excellence than openly discussing one's errors for the benefit of others.  
Dr. Samuels demonstrated that one could be successful as both an educator and master clinician at one of the most competitive medical institutions in the country. He showed me the importance of respecting your colleagues, listening to and being there for patients, and doing what you love whether fashionable or not.  
I'll always remember the ways he influenced my learning, which I reference in my mind more often than any paper I ever read. 
This piece expresses the views solely of the author. It does not necessarily represent the views of any organization, including Johns Hopkins Medicine.