Takeaway
In the wake of disaster, I witnessed the value of palliative care firsthand. This service prioritizes patient comfort and end-of-life preferences.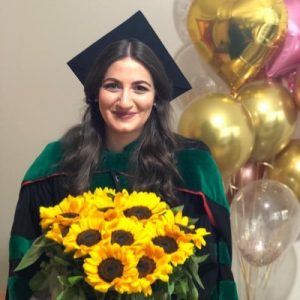 On August 4, 2020, a tragedy rocked my city of Beirut, Lebanon. At 6:07 p.m., there was a giant explosion in a warehouse at the Beirut port. It killed about 200 people, injured 5,000, and displaced 300,000. I was a fourth-year med student and I rushed to the ER alongside many of my classmates to help with whatever we could. Afterward, we tried to continue our scheduled rotations.
I made my way to the room where my palliative care team was meeting. We then systematically went through our patient list. We reviewed our patients' medications, support systems, and talked about possible care plans. Rounds began shortly afterwards. We took our time while visiting each patient, discussing on all aspects of care and answering all of their questions.
As I was leaving rounds, I bumped into a good friend. After making sure were both physically ok, we started talking about our year. When I mentioned I was rotating in palliative care, her expression morphed into one of sadness—she'd felt depressed during that rotation. In contrast, I loved it. I was grateful that our rounds weren't rushed. I appreciated the time we spent with patients. I was relieved to discuss death and prepare for it with openness, instead of beating around the bush. In Beirut that day, so many people never got the chance to say goodbye to loved ones, and my heart broke for them.
From my palliative care rotation, I learned that it's always best to start preparing for the end as soon as possible. Here are a few tips I learned from my attendings:
1. Initiate goals of care conversations early on and request the palliative care team be involved.
2. Explain the different roles of the palliative care team to your patient and their loved ones.
3. Keep your patient's wishes at the center of the conversation.
This piece expresses the views solely of the author. It does not represent the views of any organization, including Johns Hopkins Medicine.