Takeaway
Many pharmacists are trained in and rejuvenated by giving patient-centered care. The support of other healthcare professionals in our mission can help prevent pharmacist burnout.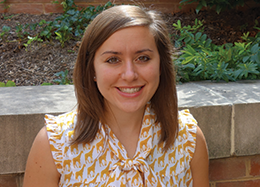 "Pharmacy burnout is a significant patient safety issue. It is impacting patients today with delayed prescription fulfillment, unacceptable waits for vaccines and testing, and potential errors due to high volume, long hours and pressure to meet performance metrics."—"Washington Post," "Pharmacists are burning out. Patients are feeling the effects." 
As a primary care clinical pharmacist with a community pharmacy background, this article by the Washington Post hits home. Many of the challenges mentioned are reasons why I choose not to practice in the traditional community pharmacy setting, which entails a demanding workload with limited support. 
A typical day in a community pharmacy includes the phone ringing nonstop, frustrated patients waiting to pick up prescriptions, hundreds of new prescriptions being dropped off in-person and being received by e-prescription and phone, and several people waiting for vaccinations. On top of this, the pharmacists and staff are battling insurance rejections and prior authorizations that are out of their control to resolve. Add COVID-19 and we have the examples provided in this "Washington Post" article. 
The experiences of doctors and patients calling their community pharmacy and not reaching staff makes it challenging to resolve medication access issues for the patients I see in the outpatient internal medicine setting where I provide chronic disease management services.  Although it can be tempting to blame the individual pharmacist or pharmacy technician when you do get someone on the phone, it is important to remember the system has set them up to fail. 
The problems cited in the "Post" aren't new and were exacerbated by the pandemic. I appreciate these being acknowledged by the public via publications like the "Washington Post" and professional associations like the American Pharmacists Association (APhA) and the National Academy of Medicine's Action Collaborative on Clinician Well-Being and Resilience as we work to systematically address causes of burnout. 
I'm also faculty at a school of pharmacy and want to remain hopeful that the prospects for pharmacy graduates will improve, but this hasn't been happening fast enough. A growing number of graduates are pursuing non-traditional career options such as working for pharmaceutical companies, public health sectors, or medication safety entities. However, chain and community pharmacies is where the majority of the public access pharmacist care, and we want to encourage talented and motivated graduates to practice in this setting. They need a supportive environment to give quality patient care. 
My hope is that through a multi-pronged effort and support from local, state, and federal entries, the clinical value of pharmacists will be recognized, and pharmacists will be compensated for their clinical services, creating financial incentives to support patient-centered pharmacy care. The opportunity to give this type of care is what drew many pharmacists to the profession in the first place. 
I agree with the sentiment of the National Association of Chain Drug Stores (NACDS) that allowing pharmacy technicians to perform a broader range of tasks can help, and it's important that this is coupled with the ability for pharmacists to shift their focus and time to giving clinical services in a fee-for-service or value-based care model. Different grants and programs have been piloted in innovative community pharmacy settings to provide these clinical services (such as medication therapy management, chronic disease state management, health screenings, and adherence interventions) but due to lack of a robust payment model, limited staff support, growing prior authorization paperwork, and operational models that prioritize volume over safety, these clinical services haven't been implemented at a scale to transform the profession. 
Pharmacists are often cited as the most accessible healthcare professionals which is true. Pharmacists are trained in motivational interviewing skills to provide medication, immunization, and health counseling. Current payment models are misaligned with value-based goals. We need the support of champions from our communities, payers, chain drug store executives, regulatory leaders, and interdisciplinary colleagues to address burnout by supporting and advocating for value-based pharmacy service models in order to improve patient medication access and care.
Pharmacists may be the most accessible healthcare professionals for patients, and are trained in patient interviewing  to give medication, immunization, and health counseling. They need the support of chain drug store executives, regulatory leaders, and interdisciplinary colleagues to address burnout by supporting and advocating for value-based pharmacy service models in order to improve patient medication access and care. 
Here's what you can do:  
1. Be patient with community pharmacists who don't have enough staff to meet volume demand. 
2. Advocate for value-based care models supported by payers, chain drug store executives, and regulatory leaders. 
3. Collaborate with community pharmacists who give direct patient care. 
This piece expresses the views solely of the author. It does not necessarily represent the views of any organization, including Johns Hopkins Medicine.