Takeaway
Talking about monkeypox and the return of polio can remind caregivers that vaccinating young children against other illnesses is essential.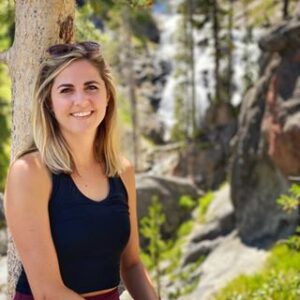 It's been two long years since COVID-19 was declared a pandemic. It's disrupted our lives and sparked controversial conversations about vaccines. More recently, the United States has declared a national public health emergency due to the growing monkeypox outbreak; the U.S. now leads the world in confirmed monkeypox cases and at least five childred here have tested positive for this virus.
While these public health emergencies are ongoing, the first case of polio found in the U.S. in nearly a decade was identified in Rockland County, New York, and routine vaccination rates worldwide have declined for a second year in a row, the largest backslide in 30 years.
There's justifiable fatigue from public health emergencies, but as a clinician who sees children, I look to these current events as opportunities to remind families about the importance of vaccines, especially for young children, and I think any health provider should do the same.
If these health crises have taught us anything it's that living in a globalized world means an outbreak anywhere is a threat everywhere. Since the first global immunization campaign in the 1970s that eradicated smallpox, no other vaccine-preventable disease has been erased, but significant declines in infant mortality have been made over the last few decades and we have tools like vaccines to thank for that.
Using current events to remind parents/guardians of the importance of vaccines is an effective and timely way to convince or remind them that routinely vaccinating children is important and essential. It may even remind them that adults still need vaccines too.
Here are three tips for starting conversations about vaccines:
1. Ask, "What are you hearing in the news lately?" This can open up the conversation naturally.
2. Say, "There's a lot of information out there right now about different vaccines, what questions do you have?" This gives you an opportunity to debunk any skepticism or address any misinformation.
3. Know that talking about vaccines can be uncomfortable for some people who don't understand or trust the science. Don't dismiss any patient concerns. Address them with clear and concise health information about the importance of vaccines in a non-judgmental way without using medical jargon.
This piece expresses the views solely of the author. It does not necessarily represent the views of any organization, including Johns Hopkins Medicine.