Takeaway
From my patient with dementia, I learned that patients are experts on the lived experience of their illness. We must value and acknowledge their insights and be open to learning from them.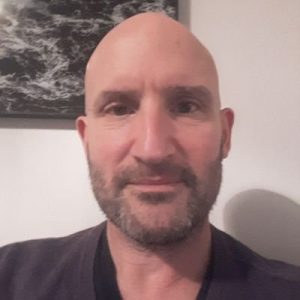 I was introduced to Colin by his son-in-law Nick, a mechanic. Colin had been a senior civil servant but since retiring became aware of what you might call "functional problems." He played darts regularly with friends and began having lapses in coordination and concentration. His daughter, Nicki, told me her dad would sometimes comment out loud about "being useless." It took some time but Colin was eventually diagnosed with Alzheimer's disease with posterior cortical atrophy. When I met Colin he was already engaged with a number of dementia research projects and was keen to contribute to any studies that might shed light on his rare form of dementia.
When I suggested he come and teach undergraduate and postgraduate students about living with dementia he jumped at the chance. On the half-dozen occasions he co-taught with me, we met beforehand on the train to travel together from Hull to Sheffield, England. A lifelong Hull FC rugby league fan and decent player in his youth, Colin always had something to say about the current team or the cross-city rivals, Hull Kingston Rovers. On the way back later, we'd share food and reflect on how the session had gone. It always lifted him, but it was also very tiring.
Primed and prepared with a list of topics to cover in class, Colin spoke with dignity, sadness, and humor about the life-changing effects of dementia. I'd watch the faces of the students as they took in what he said. Colin never spoke with self-pity but always with hope. And without fail, he would pay homage to his wife, Irene.
When given the privilege of saying a few words at Colin's funeral, the thing I emphasized most was that Colin was an educator, someone who found renewed purpose in teaching others about what he had unwillingly become—an expert in living with dementia.
Presented with the opportunity and acknowledged as an expert, Colin advanced knowledge for members of the next generation of healthcare professionals. And maybe he's doing that again now? After his death, Nicki told me that the family had honored his wish that his brain be donated to dementia research.
1. Value your patient's expertise.
Persons diagnosed with dementia know better than anyone else what it means to live with the condition.
2. Learn from your patient.
Approach persons with dementia as knowledgeable in ways you aren't. Be receptive to new learning.
3. Give your patient the opportunity to teach learners.
Consider how persons with lived experience of dementia might contribute to students' learning in your department.
4. Give credit where it's due.
A diagnosis of dementia implies loss, whereas viewing the person with dementia as an educator values what they know and offers them new purpose.
This piece expresses the views solely of the author. It does not represent the views of any organization, including Johns Hopkins Medicine.