Takeaway
When my car broke down, a mechanic went above and beyond to make sure I made it to my aunt's funeral. This reminded me of how lucky I am to be able to help my patients through challenging times.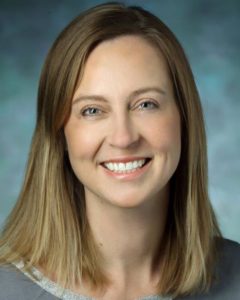 I was driving with my husband and three teens to Massachusetts for my aunt's celebration of life, a short one-night weekend trip. Two hours into the drive the "check engine" light came on. Then, going over the George Washington Bridge in New York City in heavy traffic, a loud alarm sounded: "Transmission hot idle engine."  We made it over the bridge and another alarm went off: "Reduced engine power." We pulled off at the next exit. A man approached our car and asked if we needed help. He said he had a friend who owned a body shop a few blocks down. 
Feeling overwhelmed by our situation, we called the body shop. The owner, Prince, said he didn't do transmissions, but that he'd be happy to check our car out anyway. When it cooled down, we drove over. Prince suggested we take a rental car to the gathering, and he'd see what he could do. He also mentioned there was a transmission place that would be open on Monday. Prince called the rental car place for us, we got a car, and were on our way.  
As we crossed over the Massachusetts state line, my phone rang. It was Prince, who said that unfortunately, the transmission place was closed the next week. He offered to change the fluid on Monday and hopefully that would be enough to get us home. We were so thankful for his offer, but started worrying about getting to work Monday morning.
Sunday morning in the lobby of my hotel, going over my aunt's eulogy, Prince called again. He'd changed the fluid, the car was running, and we could pick it up anytime. I told him how incredibly grateful we were but that couldn't be there until late evening due to the service. He said just to call before we arrived and that he'd return our rental car Monday morning for us.   
We met Prince that evening and asked how much we owed him. "I've been doing this for 25 years. When I see someone that needs help, I help them." We thanked him and made it home that night. The next day, he called to say that he'd returned the rental. I told him I could never repay him for his kindness and compassion.  
Prince reminded me that as healthcare professionals we are often presented with overwhelmed and vulnerable people.  Prince said, "When I see someone who needs help, I help them." We're fortunate to have opportunities to help those in need and have the ability to do so. We're lucky to be able to help. Thank you for the reminder, Prince of Yonkers!  
This piece expresses the views solely of the author. It does not necessarily represent the views of any organization, including Johns Hopkins Medicine.