Takeaway
Sometimes patient questions aren't something to answer quickly. Instead, they can create a space to explore underlying concerns.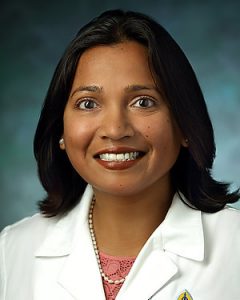 "My left foot is really cold; it's always been cold. But now it's all swollen." My patient uncovered her legs to show me. Her left foot and leg were swollen compared to the right. We had found blood clots in her left leg the day before, and she was also getting treatment for cancer.  
"My foot started swelling on Sunday, but I thought it would get better and it didn't hurt. Then on Monday, I couldn't walk. But I knew I would see you later in the week, so I didn't come in right away. I know you're busy and didn't want to bother you. But do you think I should have called?"  
I paused and decided that this wasn't a question to answer, but a moment of connection to attend to the emotion underneath. Her self-criticism. "It's good idea to call when there's a new problem. But you're here now and getting the right treatments. There's no reason to beat yourself up for this." 
She started crying. Slowly, she revealed her deep fear of death. "I really want to be there for my grandchildren. I want to see them grow. Look, my skin is dry. My granddaughter helps me put lotion on my back where I can't reach. But I have to tell her not to get near my tubes. I have 11 grandchildren.  They all want to help me. But my oldest one, he's the best with putting on lotion," she said. 
I gave her a box of tissues as she continued to speak. By now she had transitioned from tears to smiles and continued telling me about her family. "I have 11 brothers, five sisters, and I'm the oldest. They all come to help me. My daughter isn't in good company. Her best friend died of a drug overdose and the funeral is tomorrow. But I'm in the hospital and won't be able to go." 
The nutrition staff arrived with lunch. My patient assertively instructed the nutrition staff to stay.  "Wait, I need to check I got everything. "She attentively observed the tray, removing the cover and holding the containers. "Just one dressing? I asked for two. French and Caesar. Only Caesar dressing is here." She lifted up the paper with the list of food items that were delivered and held it up as proof.  
I listened to my patient and admired her resilience. In the midst of her serious illness, here was a human being whole heartedly alive, fully engaged with her experiences. Many times, we're too quick to answer a question. It's helpful to pause. The question may not be a question to answer; rather, an emotion to bear witness to. Underneath the question may be a story that needs to be spoken. The question may be an invitation from a patient to enter a space of awareness where a patient doesn't want to go alone and needs another human being to be with them.   
This piece expresses the views solely of the author. It does not necessarily represent the views of any organization, including Johns Hopkins Medicine.