Takeaway
My patient on palliative radiation died in the hospital, instead of at home as she wanted. I was reminded that we must always create a treatment plan based on the patient's goals instead of our own.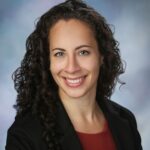 "I just want to go home," Mrs. C said after her fourth round of palliative radiation. She had two more to go and the emotional and physical toll was starting to be too much for her. Mrs. C had rapidly progressive metastatic lung cancer and a lesion in her spine that left her paralyzed from the waist down. We were hoping to restore function to her legs. 
But Mrs. C didn't want that. All she wanted was to have the pain controlled and to be in her own bed alongside her dogs.  
There was a small window of opportunity for Mrs. C to transition home for end-of-life care. That window closed while she remained in the hospital to get radiation. She quickly became too unstable to travel home and died in the hospital. 
Hindsight is 20/20. It's easy to say now that she shouldn't have received radiation. She never regained the function of her legs, and did not spend her last days at home, as she wanted. Although we can't change the past, we can learn from it. 
I learned that we must always focus on creating a treatment plan that's concordant with our patients' goals. We failed Mrs. C because we didn't listen to, support, or carry out her very realistic goals of care. We followed the words of the textbook instead of the words spoken by our patient. Mrs. C is a reminder that our definition of success must be led by our patients' goals first. 
This piece expresses the views solely of the author. It does not necessarily represent the views of any organization, including Johns Hopkins Medicine.