Takeaway
Clinician well-being is essential to excellent patient care. We endanger our patients when we are burned out and disengaged.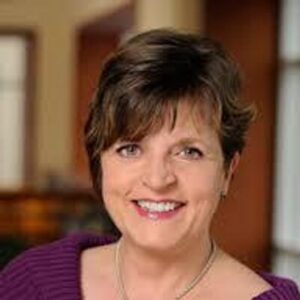 In 1976, I was indoctrinated. It was my first day in nursing college and we received THE talk. Most health professionals have heard it. It's a lesson that's survived relatively unchallenged for decades because, at its core, it's true. Here it is: As health professionals you're expected to serve selflessly, put patients first, commit to life-long learning, support your care team (and ultimately those you lead, mentor, teach), embrace challenges as opportunities, perform under pressure and, above all, do no harm. 
While the intent may be to inspire clinical excellence, the subliminal message is that we must be willing to do whatever is asked of us, no matter the personal cost. It should come with a warning label: "Internalizing these beliefs may be harmful to your health and your patient's health."
Since the pandemic started, I've listened to hundreds of health professionals share their experiences. The delivery ranged from calm and objective to angry and emotional. From "What else can I do?" laughter, to "I don't know what else to do" tears; from "How do I support those I lead?" to "Why can't my leaders support me? from "I can't do enough," t0, "I'm not enough." The message is clear: we're facing a pandemic of exhaustion, burnout, and compromised well-being, and we need help. 
But here's where the problem lies. The message most of us have received is that self-sacrifice is expected, expressing vulnerability is a risk to your professional reputation and advancement, and asking for help is a sign of weakness. I've also been told (as recently as two days ago) that practicing self-care at work is selfish, time-consuming, and incompatible with patient care responsibilities.  
Here's a reality check: 
1. Well-being is foundational to giving safe, effective, and compassionate care. Self-care isn't a selfish indulgence, it's essential.
2. There's danger for patients, our healthcare teams, and our organizational readiness when clinicians are tired, distracted, burned out, disengaged, and/or functioning in survival mode.  
3. Expressing vulnerability isn't weakness, especially when it inspires us to admit that everyone needs time to recharge their physical, emotional, and intellectual batteries.   
4. Asking for help isn't weakness. It's an act of responsible and courageous self-care.  
It's time for us to update "the" talk with compelling evidence about the costs and consequences of clinician burnout. Letting go of outdated beliefs requires more than a new narrative, it requires collective action. I'm not naïve about the extent of this challenge and have great faith in the capacity of my colleagues to embrace it. As Nelson Mandela reminds us: "It always seems impossible until it's done." 
This piece expresses the views solely of the author. It does not represent the views of any organization, including Johns Hopkins Medicine.