Takeaway
When curing the disease is not possible, showing compassion for the patient is especially important.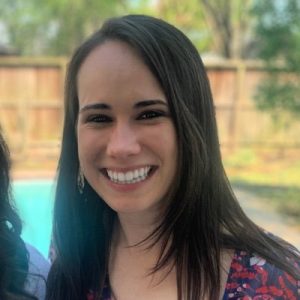 "To cure sometimes, to relieve often, to comfort always."
—Edward Livingston Trudeau
My stomach turned in somersaults with excitement and anticipation. I shifted my white coat on my shoulders, the weight of both my book-filled pockets and new responsibilities suddenly palpable as I walked through the unit's dimly lit corridors.
"New medical students!" the senior resident exclaimed as she turned from her computer to greet my co-student and me. For the next hour, she balanced her pre-rounding tasks while simultaneously orienting us to our rotation. Her eyes scanned the whiteboard where the patient names had been scribbled. "Why don't we visit Mr. Stanley today?"
On his chart, I noted that he'd been in the hospital for several months and had suffered from a series of debilitating infections. Additionally, multiple complications from both illness and interventions had left him unable to walk or speak. Currently, he was under our care while awaiting placement in an outside facility.
Initially Mr. Stanley was going to remain my patient only for a few days, but days turned into weeks as I continued to visit him each morning, follow his progress, and share updates on rounds. Though Mr. Stanley couldn't vocalize, I quickly realized that he could understand me and that with enough patience on my end, he could also communicate. Eventually, my, "Good Morning, Mr. Stanley!" was recognized with a grunt and smile. As I developed a relationship based on trust, I could see when Mr. Stanley was feeling well and also when he was in pain.
Instead of putting emphasis on a medical cure, we focused our efforts on simply giving him excellent care. As he remained at risk for complications due to blood clots, infections, and delirium, we worked to prevent and mitigate new pathologies. More importantly, we maintained a holistic perspective of Mr. Stanley's health beyond the narrow scope of physical disease. We were diligent in avoiding painful, unnecessary labs, and facilitating contact between Mr. Stanley and his family during his lonely and prolonged hospital stay.
The lessons I learned from Mr. Stanley informed the doctor that I would one day become. From him, I learned that:
1. Attending to suffering is the heart of medical practice.
My experience with Mr. Stanley taught me what lies at the heart of good doctoring—to attend to the suffering patient. It is built into the name that we give the most experienced of our trade—the attending physician—and is the formidable crux of our profession. Though knowledge of physiology and pharmacology is important, these must be learned in concert with how to give holistic care.
2.  We must care for patients even when there's no medical cure.
In medicine, we often care for those whose condition, like Mr. Stanley's, is irreversible. Thus, we must cultivate practices of giving excellent care even in the absence of a cure.
3. Every patient encounter is a learning opportunity.
Though patients considered "most suitable" for learning tend to have interesting or bread-and-butter diagnostic and therapeutic processes, understanding medical education as the locus of professional identity and moral formation transforms the practice of caring for every patient into valuable educational experiences.
"To cure sometimes, to relieve often, to comfort always."

—Edward Livingston Trudeau
This piece expresses the views solely of the author. It does not represent the views of any organization, including Johns Hopkins Medicine.