Takeaway
Enjoy highlights from the latest issue of the Postgraduate Medical Journal to mark the centenary of Sir William Osler's death.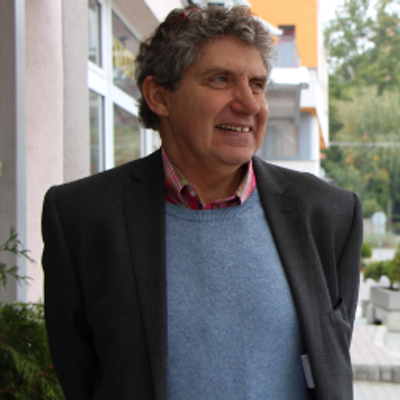 The Postgraduate Medical Journal owes its own existence to Sir William Osler: it is published in the United Kingdom on behalf of the Fellowship of Postgraduate Medicine (PMJ), which Osler helped to found. It was one of the many ways he tried to make sure that higher training for qualified doctors was on a sound footing. As an associate editor of the PMJ, I was honored to receive an invitation from Professor Bernard Cheung, our editor-in-chief, to compile an issue to mark the centenary of Osler's death. I am a great fan of Osler, and previously wrote an account of his career for the journal, as well as giving an address at the white coat ceremony at his alma mater, McGill University in Montreal, Canada.
Our themed edition is now online and includes a wonderful collection of original papers and reviews, all available on open access online for the next few months. Many of the articles originate from universities and institutions where Osler worked, reflecting the whole length of his career and huge range of interests. Professor Donald Singer, the current president of the Fellowship of Postgraduate Medicine, has contributed an account of its work and how it represents the spirit of Osler, as well as a review of Osler's achievements as a medical leader. Helen Leach and Jamie Coleman, from Birmingham in the UK, look at what he accomplished as a medical educator. From Johns Hopkins, Vivek Murthy and Scott Wright have contributed a lively and engaging discussion of whether Osler would be a good role model for physicians and trainees today.
There are two papers by Mary Hague-Yearl, the head librarian of the Osler Library of the History of Medicine at McGill. One of these is an original study of the inscriptions that Osler entered in the books in his magnificent collection, or that he gave to friends, and what these tell us about the man and his circle. Her other paper describes the fire that broke out on the library roof in 2018, and the heroic work that has been done to protect and preserve the collection since then.
From Perth, Australia, physicians Prudence Gregory, Najib Rahman and Gary Lee tell the story of Osler's final illness, a pleural infection, and discuss how it might be managed today. There are some fascinating personal and historical reflections on the man and his legacy from Terence Ryan, who is an emeritus professor at Oxford in the UK, and archivist of the history of medicine at Osler's home there. As well as editorials and letters on Oslerian themes, there are wonderful images throughout the edition illustrating Osler's work and different stages of his life, and a final essay where I reflect on equanimity as he described it in his famous essay, and as we might regard it now.
The edition has been a joy to edit, and I hope readers will also find much joy in reading it.