Takeaway
Increasing the diversity of clinicians may improve patient outcomes, as well as the health of patients' communities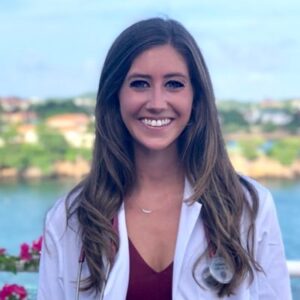 It's the dead of winter in NYC. That long cold-snap when the cityscape seems barren and the icy wind buries itself deep into your bones. The type of cold that doesn't allow for any snow as a magical respite. To make my winter commute more bearable, I turn to an episode of "The Nocturnists" podcast, a fascinating interview between creator Dr. Emily Silverman and biographer Janice Nimura, who recently published a book about the Blackwell sisters entitled "The Doctors Blackwell: How Two Pioneering Sisters Brought Medicine to Women and Women to Medicine." Drs. Elizabeth and Emily Blackwell were the first and third female physicians in the U.S.. While listening to the story of their trailblazing history as women in medicine, the podcast hosts spoke about the first female-centered hospital—for women, run by women, staffed by women. They discussed the difficulties and resistance that the Blackwells faced as pioneers in a male-dominated field, which led them to create their own clinic to treat women and children.
As luck would have it, the building stood proudly on the corner of Bleecker and Crosby Street in the heart of NoHo, Manhattan. Inspired by the podcast and the realization that this momentous piece of women in medicine history was at my fingertips, I had to see it for myself. A plain and small brick building with a thin chimney and six neatly placed windows on the front sits on the street corner. On its exterior, the Greenwich Village Society for Historic Preservation has placed a plaque denoting the building's historical significance. The plaque reads:
In this building, the first female doctor in America, Elizabeth Blackwell, established the first hospital for, staffed, and run by women. The New York Infirmary for Women and Children opened on May 12, 1857, a date which was also the birthday of Blackwell's friend and collaborator Florence Nightingale. Groundbreaking at the time, the hospital provided free medical care for indigent women and children, and offered clinical experience and instruction for women determined to expand their skills as physicians.
During the frigid winter months in which we arrive at work in the dark and leave in the dark, I feel gratitude for all the female physicians who helped pave the way for women in medicine. I'm overjoyed that I was able to witness a piece of history that has stood the test of time, both in physical entity and in legacy. It's the physical representation of the beginning of more diverse representation in medicine; a concept that ultimately benefits the communities served as well.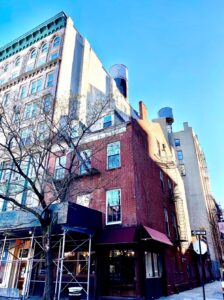 This piece expresses the views solely of the author. It does not represent the views of any organization, including Johns Hopkins Medicine. Photos copyright with the author.