Takeaway
Hospital visitation is limited during the pandemic. To alleviate the stress of this restriction, connect patients with their families via video as often as possible.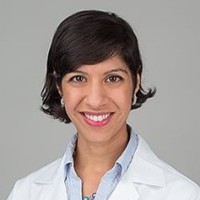 "I'm so sorry we won't be able to allow everyone in your family to visit. I really wish it were different, but the hospital policy only allows two visitors at a time to keep everyone as safe as possible," I said over the phone to the patient's wife and two adult children.
We'd just finished a family meeting in which we reviewed their husband and father's poor prognosis. We decided it was most consistent with his wishes to stop life-prolonging therapies. We talked about the medications we'd use to keep him comfortable through the compassionate extubation process. I shared he wouldn't die from hunger or thirst despite no artificial feeding. I asked his family what he'd want us to know about him and his daughter said he proudly served his country as a policeman and loves Irish music.
We then discussed the logistics of when this transition would happen and I asked if they wanted to be at his bedside. The family was distressed and said all three of them must be at his bedside. I promised to ask and advocate on the family's behalf. Graciously, they said they understood and knew the restrictions were for public safety, but understandably shared they'd be anxiously awaiting a response.
We hung up with my promise to keep the family updated and not make any changes in his clinical care until after they were able to visit. After he was extubated, I went to examine him. Although he was weak, he opened his eyes a little bit. I could tell he could hear me. I told him I spoke with his family who loves him dearly. Before leaving for the day, I said, "Thank you for protecting us all as a policeman. Now, it's our turn to protect you."
3 tips to support hospitalized patients and their loved ones in their last days of life during a pandemic:
1. Ask patients and their family what brings them happiness and joy.
When a loved one is able to visit, ask them to bring in personal belongings from home that can bring physical and emotional comfort, such as a favorite pillow, blanket, photograph, or keepsake. Watching favorite movies and shows is also easy to  implement.
2. Connect families through video as often as possible.
Loved ones may not be familiar with video calls, but many are willing to learn. Don't assume caregivers won't know how to use video calls—many have learned new skills during the pandemic. There are many wonderful healthcare professionals who've helped connect families throughout this pandemic. Ask them to help you!
3. Communicate regularly with patients and families.
Be transparent about why there are visitation limitations, how you're requesting visitation, when to expect answers, and what the possible outcomes could be (for example, two family members at once, but with the option to swap in). Let them know policies are continuously changing and you'll continue to keep them updated with the latest information. Most families have been incredibly understanding and kind despite their own heartache.
This piece expresses the views solely of the author. It does not represent the views of any organization, including Johns Hopkins Medicine.