Takeaway
With the demands of healthcare, it is essential that you practice the ministry of self-care. Remember to nurture your passion for something you love, something you do, and something that's bigger than you.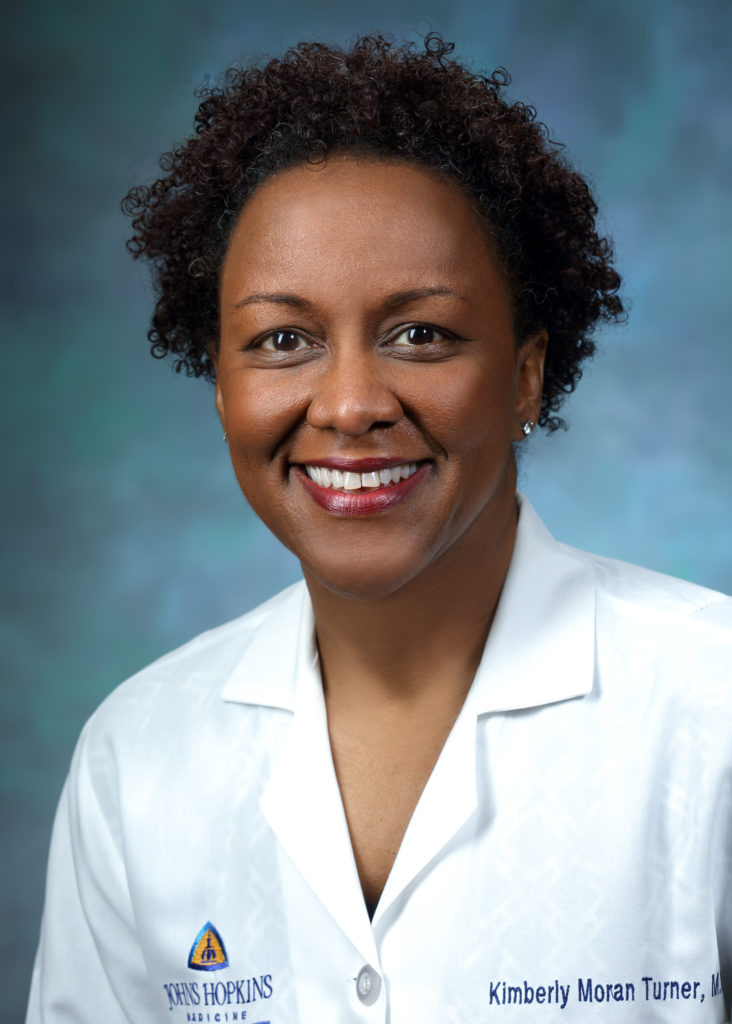 When my 16-year-old daughter, Jessica, met Dr. Freeman Hrabowski, president of University of Maryland Baltimore County, she proudly shared with him her passion for math and music.  For me the triumvirate of medicine, music, and ministry sum up my passions.
The 16-year-old Kimberly Moran would have readily shared her dream to be a classical pianist playing with the Baltimore Symphony Orchestra. Almost 40 years later, I share the love of music with my daughter, the love of medicine with my patients and colleagues, and the love of ministry with my husband and six prayer partners.
Chopin, Beethoven, and Joplin
My dad used to say that he could tell what type of day I had by what music I chose to practice after school. On any given day, Chopin gave me peace, Beethoven summoned passion, and Scott Joplin's ragtime pieces wove their intricate rhythms through my busy mind. When you have a passion, it remains with you through the various seasons of life whether those seasons are calm or tumultuous.
Uncertainy and struggle
2018 was certainly one of those obstreperous years. In fact, it was one of my most challenging years as an adult.  While at the peak of my career, I was juggling being a pastor's wife, caring for aging parents, and managing all of the stress that comes with guiding two teenagers into young adulthood.  I felt overwhelmed, stressed, and uncertain about my decisions. Peace was available, but I just had to learn where to find it.
During this year of uncertainty and struggle, I learned much about the ministry of presence, prayer, and peace.  Harnessing positivity through daily prayer and the unwavering support of my six "cluster" sisters helped me to refine my mindset and reignite my resilience. Being married to a pastor, I'd always heard about the "power of positivity" and that "tests become testimonies." I now know that having a great attitude can positively influence how you view what you're going through. It can literally save your life. That's why my new mantra is, "Work as if you are doing it for the Lord and not the people," because if you get busy doing God's business, He will help you through your business, no matter how challenging it may be.
Why I care for patients
Through all that I have gone through personally and professionally, one life lesson I have learned is that medicine is my calling. Caring for patients is not only something I do, it flows out of who I am.  In order to experience longevity as an OB/GYN, I often reflect on why I am doing this work. The answer comes from within which allows me to manage the pressures of this profession.
Having a passion outside of medicine
All physicians deal with sacrifice with varying levels of success. I have sacrificed nights, weekends, and holiday time with family and friends on a consistent basis. Because of this sacrifice, having a passion outside of medicine is critical.
Practicing the ministry of self-care
With all the demands of healthcare, it is essential that one practice the ministry of self-care. Remember to nurture your passion for something you love, something you do, and something that's bigger than you. This will help you to experience achievement and fulfillment, as well as to find success and significance. Hanging on to the things that we love outside of medicine keep us happy and whole, and help us to endure the rigorous and stressful careers we have chosen.
Harness your passions outside of work
I hear repeatedly from my younger colleagues that they don't know "how I do it." Sometimes, I wonder the same thing myself.  My advice, however, is simple. Recognize your calling, harness your passions outside of work, and be grateful every day that you are chosen to work for a higher power while caring for yourself and others.