Takeaway
I recently went from being vice dean at a business school to "just" a professor. Although society generally measures success by whether a person "moves up," returning to what I find most interesting and inspiring has increased my well-being, happiness, and fulfillment.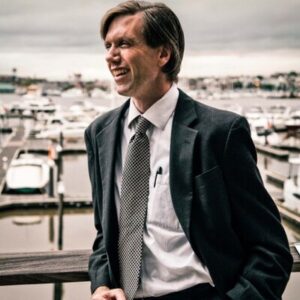 Society generally measures success by whether a person "moves up." However, personal fulfillment has more to do with happiness than "moving up." Some organizations provide opportunities to step down from a professional role while remaining within the organization—for example, moving from a formal leadership role to an individual contributor role. This type of move can lead to more joy about work and just as much ability to make an impact. 
I recently went from being professor and vice dean at a business school for over eight years to being "just" a professor, eliminating my administrative responsibilities.  At first, I thought I would feel a void in my sense of identity and purpose. Several months into my new role, I can say, unequivocally, that I have not. Instead, I'm thrilled to return to working on what I find most interesting and inspiring rather than the crisis of the day.  
Two things helped me achieve joy through this transition: 
1. Exploring options for a Plan B.  
In early 2021, I thought about a multi-year succession planning process; I was already considering the most appealing teaching and research topics that I would someday pursue.  As 2021 continued, my readiness for change became clearer each month. When the decision to step down was made in July, I had one month to plan. I dove into a process of reopening old doors and opening new doors for research and teaching topics that I'd left unexplored for eight years. Exploring opportunities can bring joy to our curious minds. 
2. Focus on what brings you the most joy.  
Have a plan to focus on the long-term pursuit of topics that bring the most joy. Have flexibility to continue to explore new ideas and constantly reassess. 
While stepping down from a significant role may leave a void, it can also be an opportunity for transformational renewal. People tell me I seem more energetic than I have in years. While some of that comes from reduced stress, much of it is from my opportunity to identify topics I'm interested in pursuing. At some moments in a career, it's worth considering the tradeoffs between authority that gives status and autonomy, as long as the choice is financially viable.   
This piece expresses the views solely of the author. It does not necessarily represent the views of any organization, including Johns Hopkins Medicine.