Takeaway
I was inspired by the story of Damar Hamlin, an athlete and an advocate. His recovery generated unity among society at large, pride among healthcare professionals, and brought awareness to the importance of knowing CPR.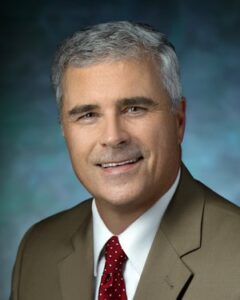 Monday Night Football! As a lifelong Buffalo Bills fan, I was excited to watch their prime-time TV matchup against the Cincinnati Bengals. This game had playoff implications and was eagerly anticipated. The stakes were high! 
The game got underway. Midway through the first quarter, #3 for the Bills, Damar Hamlin, fell to the ground after making a tackle. It soon became apparent that this wasn't a minor injury.  The looks of concern and anguish on the faces of the players and coaches told us that this was different. It was announced that CPR was being administered. It was clear this was a life-threatening situation.  
Over the next few days, I, like most of America, anxiously awaited not the score of a game, but news about Damar's health status. Thankfully, word finally came that he was awake and communicating. Hospital staff reported that some of this first words were, "Did we win?"  Wow. Incredible loyalty. He was being treated for a serious injury but was concerned about his teammates. 
As Damar recovered, we heard more about who he was as a person on and off the field. We learned about his charitable work, generosity, and kindness. His question "Did we win?"  brought a smile and/or a tear to some when they heard it and became an iconic expression and symbol of Damar's heartwarming story, goodwill, and selflessness. 
Viewing Damar's question from my perspective as a physician, I believe that "we" in the medical profession did win from his story in three (#3) ways: 
1. We were united.
Society at large came together out of concern for Damar. Prayer vigils were held, the stadiums of rival teams were lit up in Bills blue and red colors to support him, and people anxiously awaited updates of his condition. The same was true in the healthcare arena, even far away from those personally involved in his care. Damar's case was discussed by many, and healthcare professionals expressed their concern and feelings to each other. In my own case, patients and staff that knew I was a Bills fan even showed empathy toward me. 
2. There was pride in the healthcare profession. 
First responders and medical professionals who cared for Damar were celebrated and thanked at ceremonies in Buffalo and Cincinnati, and publicly by Damar himself. Those personally involved can be justifiable proud of their efforts. By extension, all healthcare professionals may use the moment to reflect on their own service to their patients and society and feel a sense of pride. 
3. It increased awareness of heart disease and the importance of CPR. Heart disease is a leading cause of death. A heart attack can happen anywhere, and urgent CPR can be lifesaving. Damar's injury has encouraged people to sign up for CPR training and for organizations to make AEDs more available. In addition, Damar himself has partnered with the American Heart Association on a CPR awareness campaign. 
This piece expresses the views solely of the author. It does not necessarily represent the views of any organization, including Johns Hopkins Medicine.