Takeaway
While caring for a pregnant soldier diagnosed with cancer, I was reminded that learning patients' stories is vital. Doing so facilitates patient-centered care and meaningful relationships.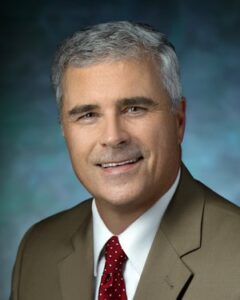 Sgt. J, a young mother of two, soldier, and cancer survivor, spoke to the audience of medical professionals at the cancer care conference. "Being diagnosed with cancer while pregnant was the scariest time in my life. And I served in one of the most dangerous areas in Iraq."
I met Sgt. J when she presented to the orthopedic clinic at my military medical center with a soft tissue sarcoma of her thigh while expecting her first child. After multidisciplinary evaluation, labor was induced, and a healthy girl was born. Eight days postpartum, I performed surgical resection of the tumor. As things tend to happen in the military, we both went off to different locations. I had no follow-up with her for several years, until I received a surprising phone call from her mother, a cancer registrar for a hospital in their hometown. "We'd like for you to come speak to our cancer care team about soft tissue sarcoma," she said. "My daughter will speak as well to provide a patient perspective."
Wow. While I was flattered by the invitation and excited at the opportunity to speak to fellow cancer specialists, I had some trepidation. Would I feel comfortable speaking to professionals about the technical aspects of cancer surgery in the presence of my patient? Would I be embarrassed at how little I knew or perceived about my patient's lived experience? How would I feel if she described a negative aspect of her care? There was only one way to find out.
While my lecture on soft tissue sarcoma management was relatively routine, Sgt. J's talk about her healthcare experience was anything but. She recalled frustration at the length of hospital stay, as she wanted to get home and bond with her newborn baby. I sheepishly remembered ordering the extra days, as I wanted to observe the healing of the surgical site. As her surgeon, I was acting like it was "my" wound and was thinking less about the new mother attached to it.
After cancer treatment, she had another daughter, and then later deployed to Iraq for wartime service as a U.S. Army helicopter crew chief. She compared the anxiety at being diagnosed with cancer while pregnant to her military experience. For some cancer patients, reaching the point of being free of disease for five years is a celebrated milestone. Sgt. J marked that day on another mission in the combat zone.
I was in awe of her courage and dedication to duty.  As a military orthopedic surgeon, I gained a greater appreciation of the life challenges faced by my active duty patients. I was inspired and grateful for my own opportunity to serve. At the conclusion of the conference, I presented her with my department's challenge coin, a unique military custom, in recognition of her service to our nation.
Sgt. J's narrative was remarkable. Mother, cancer survivor, and decorated soldier are just a few of the words that could be used to define her personhood. Reflecting on the experience of being a co-speaker with her at a cancer care conference reinforced the importance of listening to patient voices as I strive to practice and teach patient-centered, instead of clinician-centered, care. The surgical site is only a part of a patient with a story to learn and understand.
This piece expresses the views solely of the author. It does not represent the views of any organization, including Johns Hopkins Medicine.