Takeaway
When my patient told me about how chemotherapy was affecting his family, I realized that sometimes we need to set aside medical facts and just listen.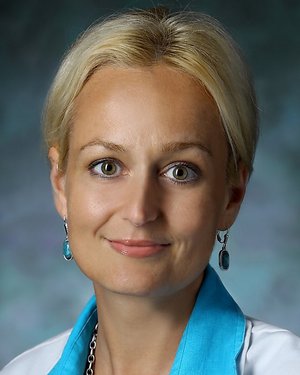 I was admitting patients at a busy academic center. I started writing my note: "This is a pleasant 50-year-old gentleman, no apparent PMH, who was recently diagnosed with lung cancer, with no metastases noted three months ago. He was very active until a couple of days ago, when he started experiencing throbbing headaches and lower extremities weakness." 
As I finished my note, my differential diagnosis was clear, and I explained things to my patient and his wife. I then sat there quietly and listened to their story: how they met, their first date, about their families and how much this diagnosis affected them all. I forgot about cure rates. I forgot about numbers, data, and statistics. I forgot about everything and just listened closely. 
"Doctor, you know, life is like a roller coaster. I stayed very hopeful through my chemo treatments. Then I got scared by these horrible headaches and went all the way down. Then you came, and I thought that you could fix everything, and I went up. Life is nothing but a roller coaster with unpredictable twists and turns," my patient said. 
Through this experience I learned that sometimes we need to set prognostic factors, cure rates, and numbers and statistics aside and just listen intently to our patients' story. Often showing empathy and compassion is all that is needed in the moment. 
This piece expresses the views solely of the author. It does not necessarily represent the views of any organization, including Johns Hopkins Medicine.