Takeaway
When your patient and their family disagree about medical decisions or goals of care, remember that your primary responsibility is to the patient. Skillful facilitation of family meetings may be necessary, and allowing each person to voice their concerns may be helpful.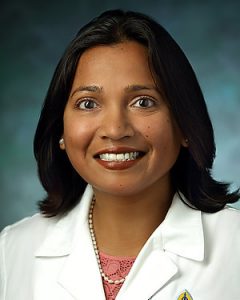 "I got some hard headed kids but I thank the Lord for that too," my elderly patient, Mrs. Y, said as we listened her hopes and fears about this hospitalization. Her four adult children had been present by phone or in person demanding/pleading/insisting our patient to receive medical treatments requiring intravenous medications and repeated needle sticks that she'd been declining and then hesitantly accepting by resigning to her children's demands.
"No. I had enough of this. I had a good blessed life for 88 years. Many people don't get this. I've lived better than many get to live and it's been enough," the elderly woman said. Her family was listening to our conversation on Zoom.
"How do you plan to handle this Mrs. Y?" my trainee asked.
"I'm going to get them all together and talk to them. I've been letting them run the show but now it's enough," she said.
"How can we help?"  I asked.
"I appreciate you scheduling this big family meeting. You all have listened and been kind and caring. There's nothing more you need to do, I'll talk to my kids," Mrs. Y said.
Trusting families to work out their differences is a helpful clinical skill. We don't need to solve their differences. The unity of a family doesn't mean their uniformity in medical decisions. We must recognize unique approach each family member brings and the differences in perspectives that ties them together.
Here's how you can facilitate a family's challenging conversation: 
1. Start the meeting by greeting every person present individually and allow each to share their version of understanding of the medical condition. 
2. Be brief and straightforward when sharing the clinical update. 
3. Give each person time to share any worries and concerns they may have. Make eye contact with them as they do so.
4. Refrain from "taking sides" if different people share conflicting views about a particular medical decision. 
Give the family time to resolve differences on their own. The simple act of listening with calm and compassionate presence can be therapeutic in and of itself, empowering families to work through conflicting viewpoints.
This piece expresses the views solely of the author. It does not represent the views of any organization, including Johns Hopkins Medicine.