Takeaway
If we limit the way we view our patients, we will miss out on what makes them who they are. By taking time to learn more about them as people, we can connect and offer better care.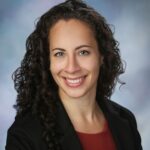 "Best for last," he said with a smile. He pulled up a photo of his favorite car on his iPhone, a '68 Chevy Camaro.   
"Looks fast," I said. Beyond paint jobs and leather interiors, I know very little about cars. He didn't care. He was glad to have a captive audience.  
"All of the kids called me 'Uncle.' Even the ones I'm not related to. When I took them for rides in this car, I put a clean hundred dollar bill on the dash and told them if they caught it once we started moving, they could have it." He had a mischievous look. "They never caught it."  
Next, he showed me a picture of a glowing father and his young daughter. The man in the photo had full cheeks and an ear-to-ear grin. He told me that this was a picture of him before he got sick. I would never have recognized him if he hadn't told me, because in front of me was a gaunt man, with thinning hair, and wasting muscle. Most notably, he was paralyzed in half of his face. He had a rare tumor in his neck that had invaded his facial nerves. This left him with hemiparalysis of his face, a right eye too swollen to open, and a fistula that connected his oropharynx to the outside air. When he had a sip of coffee or salivated, he caught the liquid that escaped the fistula with a tissue. This morning, he was carefully enjoying his hot chocolate.  
"I miss the man I used to be," he said. He teared up. "I used to be handsome. Then this happened."  
I sat with him in silence. After some time, I told him that his inner beauty continued to shine through to each person he met. Myself included. Maybe it helped, maybe it didn't. He thanked me and we spent a few more minutes together, and I left.  
I reflected on our interaction. In the short time I'd spent with him, I learned that he defined himself as a car enthusiast, dad, uncle, and more recently, a patient. He was struggling with these conflicting identities. While he wanted to be the able-bodied car mechanic that he once was, he was instead confined to a bed in the inpatient hospice unit.   
Identity isn't stagnant. We're constantly transitioning through different roles we hold in the script of life, and we must take on new roles as time gives them to us. If we limit ourselves to thinking of our patients as only "patient," we'll miss out on much of what makes them who they are. Most of us went into medicine to help people. Often due to time constraints, we limit our caring for people to caring for them as "patients." We often don't take the time necessary to learn about the many identities that make the person in front of us whole. It is through these many different identities that we can connect more fully with our fellow human.
This piece expresses the views solely of the author. It does not necessarily represent the views of any organization, including Johns Hopkins Medicine.