Takeaway
Music with intention and sensitivity can be a powerful tool for helping the terminally ill—and others—cope with physical and emotional pain in order to find peace. Recommending this form of therapy to patients can be a valuable gift.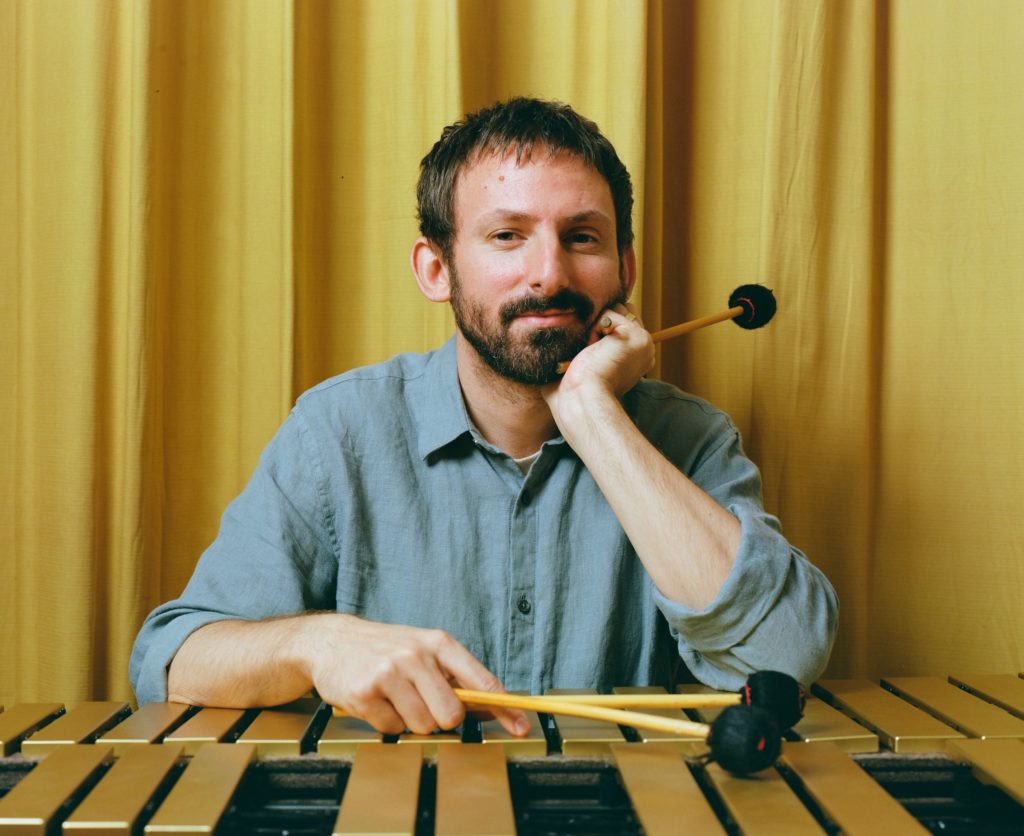 "A miracle has happened through this music. It has transformed me over and over again. It has made me stronger, made me want to live life again."
That's what my father, Joe Dingman, said while he was in home hospice care. He died nine days later of complications due to cardiac amyloidosis.
I've often thought about what it means to want to live life knowing that you are about to die. What value does that have? And how can music help?
Music in hospice
During his two months in home hospice care, my father struggled with his very difficult circumstances. Battling symptoms of insomnia and difficulty breathing, he grappled with anxiety, depression, anger, and even panic.
I brought my vibraphone to play for him during visits, with the intention of helping him rest. I tried my best to fill the music with love, so he could feel that and feel better. My father had a knack for puns, and at first he called the music "lullavibes."
Improvising, I recorded the music as I played it. In a few weeks, there was more than five hours' worth. I made CDs and my father would play them in the CD player himself, especially during his long sleepless nights. At one point during a brief stay at the inpatient center, the hospice doctor put the music into his treatment plan.
Click below to hear the soothing one minute sound clip:
More than just relaxation
At first, the music seemed to be mainly a sleep aid. But after a few weeks, my father began telling me that he felt the music was "designed to open up patterns of thought and being."
He came up with names for the tracks, including titles such as "Breaking Loose from Pain," "Healing Light," and "Special Day."
During one track, which he entitled "Sky," he related the childhood memory of a game he used to play while gazing up at the sky, naming what the clouds looked like. It was then I realized he was processing his life experiences through the music.
Together, we named the collection "Peace."
Living life
My father said the music made him "want to live life again." In the face of death, what could he have meant? I believe it was to dare to love others in spite of heartbreaking loss. To dream for the future, even though he wouldn't be there. In short, the music gave him hope.
It also helped my whole family cope by setting an atmosphere of calm and compassion. It helped remind us what was important.
Final hours
During my father's final days, we kept the music going around the clock for him. He died peacefully during the night, while the track "Sky" was playing.
The importance of intention
Before his illness, my father loved opera, jazz, and classical music. We played him some of this music, but it didn't seem to do as much for him. He only asked to hear the more calming music I was making for him.
My family and I believe the intention behind the music was the important factor. The music he used to love was made to express strong emotions, tell a story, and relate a mood. He didn't need these things when he was dealing with so much hardship. He needed peace.
You can learn more about Chris Dingman's "Peace" music at The Peace Project.