Takeaway
Listening to patients' fears and concerns builds understanding about the potential impact of disease on their long term goals. This may be especially important for younger patients.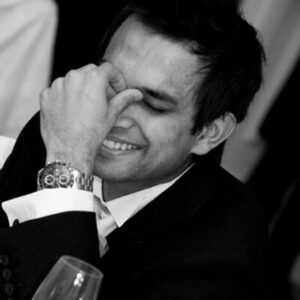 She was my youngest patient. It was six months from the last time I saw her. Last time we talked about listing her for an arteriovenous fistula, and removing her tunneled dialysis catheter as soon as it was mature and ready to use for dialysis. In the intervening period she'd suffered line sepsis due to colonisation by three organisms, necessitating an inpatient stay and a line exchange. The staff had informed me she finally had her fistula placed now and it was ready to use. But now she was reluctant to use it or have the line out. She was also spending less time on dialysis, sometimes leaving sessions early or missing them. Where would I start? Where should I end? How would I talk about these concerns plus everything else in just thirty minutes?
My script went out the window
When I met with her, the script went out the window. Forget the list of things we "should" talk about. I realized we needed to come to agreement on just one thing and leave the rest for next time. Why? Because this time she told me a little more about what it felt like being her. In the quiet of the dialysis center, memories of delivering an unborn fetus flooded her mind. Coping with the challenges of being a single mother without a job and struggling to get enough food. Wanting a transplant but couldn't be listed until she'd proved she was following all medical advice.
Listening to my patient's concerns
I thought about what would have happened if I'd focused on my agenda and my goals for her, rather than her agenda and her concerns. What would have happened if she'd disengaged from me? I reminded myself that she was only 24. What should I suggest next?
Here are 5 things I learned from this experience: 
1. Even though we may know a lot about our patient's disease, it's the patient we need to know more about.
2. Our patient's goals of care should be our goals of care. 
3.Psychological distress affects patients as much as physical distress.
4. Reported problems are usually a symptom of something else. Work to uncover the deeper cause of symptoms.
5. The younger the patient, the greater the impact of lifelong disease.