Takeaway
It's the details of the patient's story that transforms them into a person.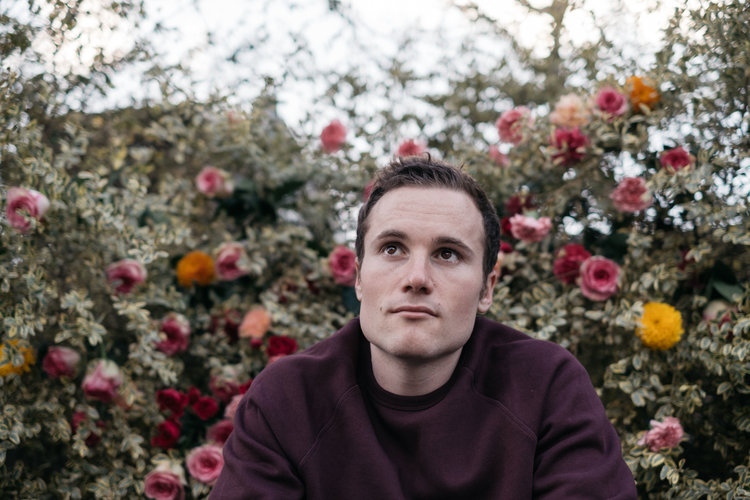 "And our last artist of the night is J Lind."
I'm standing just off stage, looking out at a crowd of about 70 young people, huddled in the attic of some New Age mansion in Denver. It's a beautiful space that doubles as a meditation studio, which explains the strange books and "energy crystals." This is the fourth week of a coast-to-coast tour of homes and hospitals.
"J has a new record coming out inspired by stories from hospice patients. Let's give it up for J!"
There's an awkward pause before the applause. I notice some hesitant glances, as if listeners are wondering how they got roped into this. Fair enough. The BYOB, Friday-night concert promo made no mention of songs from hospice.
Bridging the gap with details
Bridging the gap between hospice stories and a young, barely-sober audience can be difficult, but I've learned an important lesson: don't skimp on the details. The story becomes more engaging the more that it's packed with particulars: Where did this song came from? When did I meet the patient? What did they do for a living? What exactly did they say, and what stood out? Small details ground the story in real life and make the song more engaging, even for a young audience that is unfamiliar with hospice. Whatever survives the sieve of HIPAA might be crucial in siphoning that story from some distant hospital bed to this strange music venue.
Details transform the patient into a person
I didn't learn this lesson through performing. As a hospice volunteer, I've spent a couple hours each week building relationships with patients for the last four years. Although my music might open the door to conversation, the conversation itself that builds trust and fosters friendship. And the conversation is soaked in details: what is your story? Where were you born? Yes, I've been there. And you were married? Say that again—what was his name? It's the details that keep me engaged as a listener, and it's the details that transform the patient into a person.
The story of Ami, one of the first friends that I made in hospice, comes to mind. Born and raised in India, Ami studied comparative literature through secondary school before relocating to Kenya with her husband to work as a teacher. Once her children were old enough for school, the family moved to London, where they stayed until the death of Ami's husband. She then followed her son to the US, where we met.
Wherever she lived, be it India or England, Ami kept a garden. Her garden was a constant source of purpose and inspiration, which is why her hospice experience was especially difficult: the care center had no garden. This loss weighed on Ami and came up in many of our conversations. Ironically, Ami passed away on the same morning that I was away in Nashville, recording her song.
Now, standing in front of these new listeners, I decide to take a chance and share Ami's story. I praise her love of Kenyan folklore; I joke about her lifelong fandom of the Royal Family. And, of course, I tell them all about her garden. Before I even start the song, the audience is engaged: the particulars have somehow made the story more universal, and the song has taken on a life of its own. I feel a genuine connection with the audience.
After the show, several listeners share how a particular line or detail resonated with their own experience of losing a grandparent or a friend. Moved by their stories, I'll write down these words of encouragement later on in the night. I'll be careful not to skimp on the details.
You can learn more about J's hospice-inspired music at www.jlindmusic.com.