Takeaway
Giving exceptional care includes honoring your patient's goals and addressing any challenges they might have with the care plan. Be mindful of the financial costs that your patients may face and discuss alternatives when possible.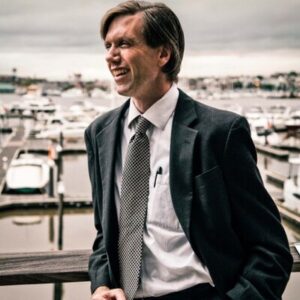 As an economist, I wonder how my concepts and clinicians' concepts of exceptional care for all patients compare. I doubt healthcare professionals believe "cookie cutter care" that's similar for all patients is excellent. However, just how much variation do clinicians expect? In my view, excellent care considers the patient's holistic life situation, not just clinical outcomes.
My own medical care utilization in the past year illustrates additional considerations. First, I re-engaged with a primary care physician. My labs showed a slightly high total cholesterol. The doctor emphasized diet and exercise instead of medications. The clinician's approach to giving care with open, shared decision-making, and the decision to delay discussing medications at least a year, fit with my preferences. Other patients may prefer definitive directions and pharmaceutical interventions. Preferences are driven by underlying values unique to each individual. My choice to avoid mediations wasn't financially motivated, but it may be for some patients.
Second, I saw a physical therapist for an overuse injury to my knee that kept me from running for socialization and exercise. The PT provided a set of exercises that required a realistic amount of time each day. The therapist understood how time-consuming my sedentary job is and helped me plan for a return to running as efficiently as possible. We may have chosen different exercises if I needed a functioning knee for my job rather than for exercise. My health-related quality of life is shaped by different considerations than someone like a mail delivery person. The in-person visits accounted for my COVID-specific risk preferences and my housing situation. In my home I had space to position my camera to show myself performing the relevant exercises, but I never had space to close off for the a completely private visit. For some telemedicine visits, a lack of complete privacy can be problematic. Others may live in homes with insufficient space for exercises or have poor internet connections. Neither of my care situations needed interaction with someone caring for me at home, but that's required for many patients. These are all things clinicians should consider in order to give exceptional care.
Economists refer to a relationship in which one person must understand and act on another's preferences a principal-agent relationship. Acting as an exceptional agent requires additional time and intentionality. The need for these may conflict with clinicians' needs to meet performance goals, meet externally imposed quality metrics, and generate revenue. Physicians must also decide how to balance clinically excellent care accounting for a patient's financial and housing circumstances, work-life balance, and personal preferences for health and the way care is provided. We don't live in a world with unlimited resources to seek the best clinical outcomes or unlimited time and money to fully reveal patients' and families' preferences to incorporate into decision making.
To give exceptional care to all patients, take the time to ask patients about 3 things:
1. What's your main goal of treatment? 
This gives patients the opportunity to share what aspect of quality of life they care about most.
2. Are you concerned about how expensive the treatment is?
You don't need to know the patient's income or out-of-pocket costs, but you can think about starting with less expensive but effective treatments.
3. Do you have any challenges following the directions?
This has nothing to do with understanding the directions, but with living arrangements and time demands that must be taken into consideration when creating a care plan together.
This piece expresses the views solely of the author. It does not represent the views of any organization, including Johns Hopkins Medicine.