Takeaway
Happy World Book Day! Read more fiction to broaden your perspectives. If you've never listened to an audiobook, try it! It might just change your life!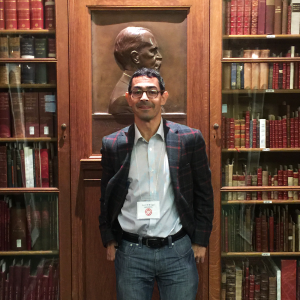 Audible has converted me from a casual reader into an addicted bibliophile. Whenever I approach the end of a book, I'm compulsive about ensuring that my next book is downloaded and ready to go. With my 35-minute commute and my refined ability to listen at 1.5X to 2X speed, I'm able to plow through an average-length book in one week.
I was moved to write this piece after reading Ceridwen Dovey's interesting commentary in The New Yorker entitled "Can Reading Make You Happier?". In it, she explains that "…bibliotherapy is a very broad term for the ancient practice of encouraging reading for therapeutic effect. The first use of the term is usually dated to a jaunty 1916 article in The Atlantic Monthly, 'A Literary Clinic.'"
Not only am I focused on my own reading, but I profess the virtues of reading and push specific books on unsuspecting individuals—patients, colleagues, friends, and family members. I guess this makes me a bibliotherapist.
I'm convinced that it's made me a better clinician. Books have truly broadened my perspectives. It's my hope that reading allows me to understand and empathize with some patients slightly better than I might otherwise. For example, reading about the protagonist Cormoran Strike in Robert Galbraith's books offers great insight into living as an amputee and struggling with a prosthesis.
There are a number of books that I've recommended, loaned, and given to my patients and their caregivers. While I'm comfortable endorsing reading and specific titles in the absence of empiric evidence proving benefit, it's reassuring to know that there's research backing a positive impact for some:
1. Reading reduces cognitive decline later in life and may impede the progression of dementia.
2. Science fiction and futuristic novels have been shown to enhance the ability to cope with and accept change.
3. Regular readers have better sleeping patterns, and reading before bed can help with insomnia.
Reading definitely makes me happier. If you can't make time to sit down and read,  you can listen to a book while driving, exercising, cooking, or cleaning. If you want some recommendations, email me (swright@jhmi.edu) and I'll send you a list of my favorite audiobooks.