Takeaway
Never underestimate the power of teamwork in caring for patients. What can feel impossible for one person may be accomplished with the collaboration and support of others.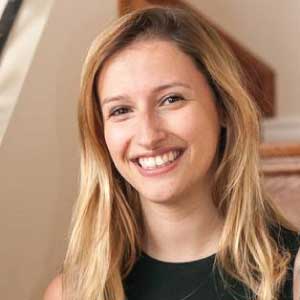 "One by One by One: Making a Small Difference Amid a Billion Problems," by Dr. Aaron Berkowitz, is a beautiful, honest, and heartwarming story of his experience caring for patients in Haiti. The story focuses on one patient, Janel, a 23-year-old man with a large brain tumor. Dr. Berkowitz believes Janel's tumor could make him an excellent candidate for Partners in Health, a nonprofit with the mission to "bring the benefits of modern medical science to those most in need of them and to serve as an antidote to despair." Without giving away too many details, the rest of the book draws upon the experiences of Janel and his extensive care team as Dr. Berkowitz works toward providing him access to treatment.
The author highlights the nuances associated with giving care in a resource-limited country. As he shares his innermost thoughts and internal conflicts related to global health, Berkowitz helps readers understand several fundamental challenges in public health, social justice, and access to care. How do you decide which patients from resource-poor countries are sent abroad for life-saving procedures? How can you determine consent when significant language and cultural barriers prevent fluent communication? Is it appropriate to use the same metrics for recovery across all countries and cultures?
Throughout the book, the reader accompanies Berkowitz as he grapples with these complex questions. We feel his shame and frustration when he realizes he doesn't have all the answers. We celebrate every triumph, mourn every loss, and join him in his conclusion that both illness and recovery can occur when we least expect it.
This is an inspiring story of a clinician who refuses to give up and is relentless in his pursuit of giving care to those most in need. It's a reminder that in a world of almost eight billion individuals, "every billion is made up of a billion ones." Through compassion, we have the ability to change the lives of others.
The main message I took away from the book is to never underestimate the power of teamwork when caring for patients. What can feel impossible for one person may be accomplished with the collaboration and support of others. No matter how complex a patient's needs, no matter how much it may feel as though improving the health of populations is impossible, "a few individuals working together might be able to make a small difference in those big billions, one by one by one."